Below is a list of the words, I've chosen so far:
I can't take full credit for my word this year. I got the idea from Aliphine Tuliamuk (winner of the 2020 US Olympic marathon trials & who will be representing the US at the 2021 Olympics).  During 2020, she was sidelined with a stress fracture. When she couldn't run, she started crocheting and made thousands of AllieT Resiliency Beanies.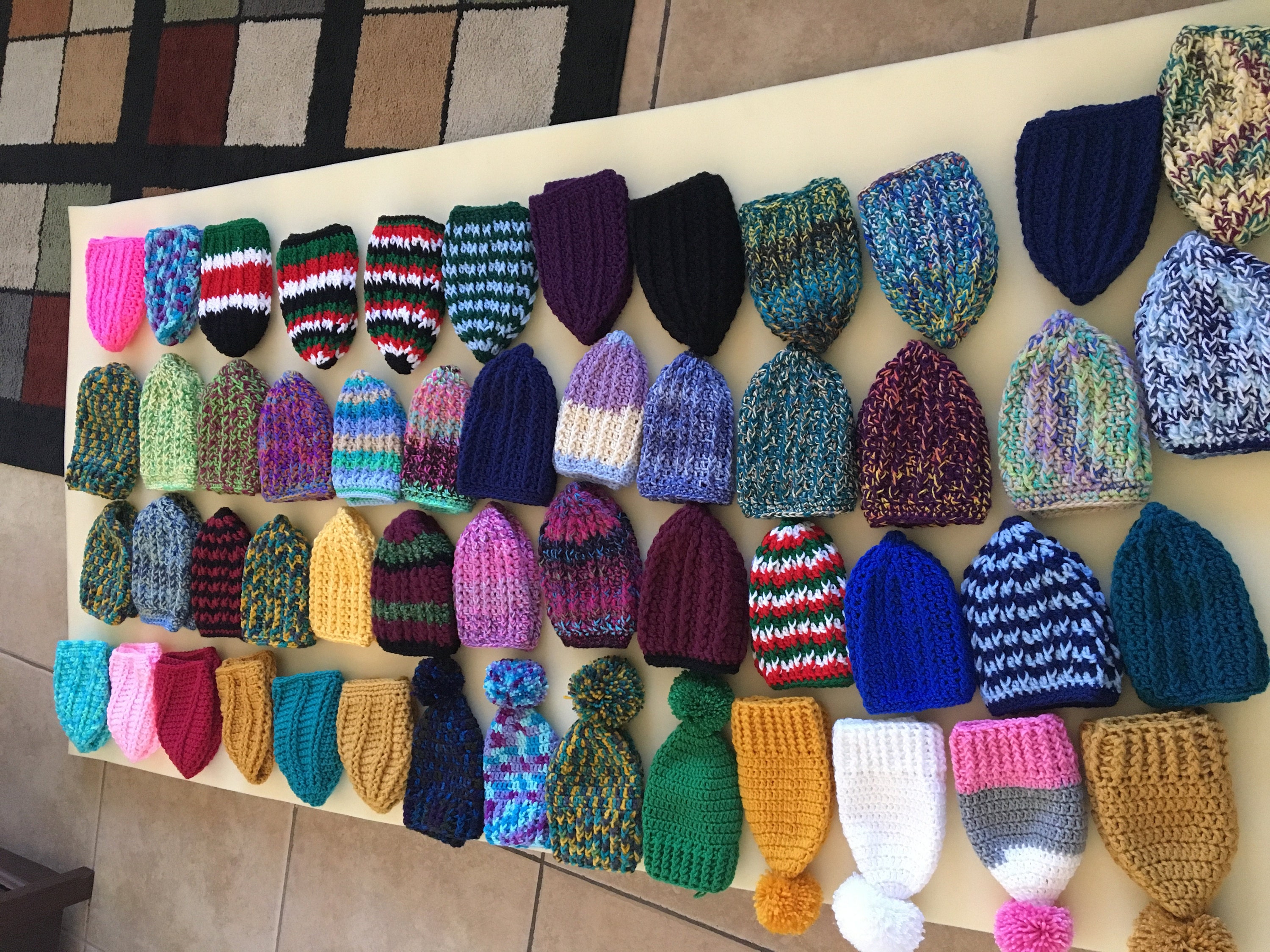 Here is why Allie decided to crochet these beanies:
"I realized that crocheting saved me, it saved me from worrying about my return to running, it lifted my spirits and gave me something to focus my attention to, hence RESILIENCE! I hope that everyone wearing my beanies feels resilience from whatever knockdown life has handed them, for there is light at the end of the tunnel!"
Hence, my word for 2021 is: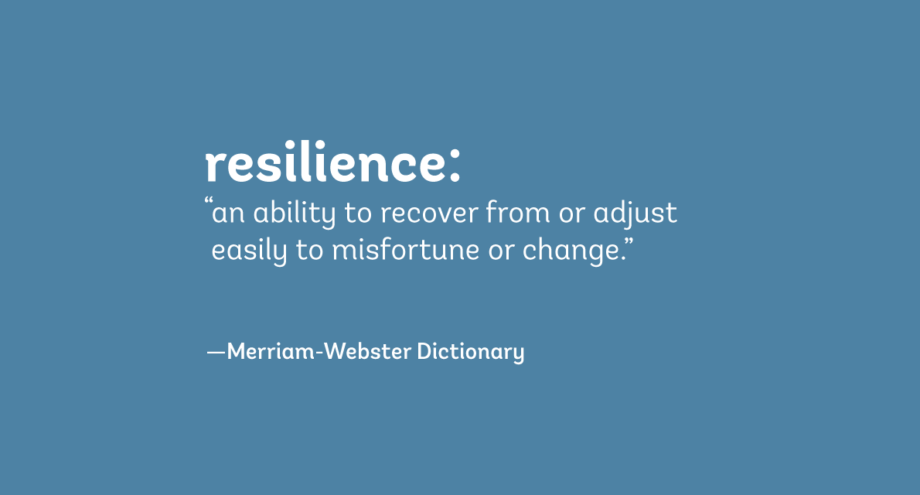 Re: Misfortune –
I experienced quite a few losses during 2020 (several friends and my grandson).
Re: Change –
There was the lack of a social events, little travel, working from home, isolation from family and friends, and very few races in 2020.
I also can't take credit for the strategies I explain below that will help me build resilience in 2021. (They come from https://www.apa.org/topics/resilience).
But the gist from this article (and how I can relate it to running) is this:
Prioritize relationships.
Sometimes it feels easier to run alone but being with others can help you get back on track.
However, try to surround yourself with those who either share your goals or support you on your own running journey.
These relationships also include your VIRTUAL running friends!
As I said above, it's often easier to just run by yourself on your own schedule.
I am fortunate that my area already has many running groups formed.  You just have to join them on their runs.
Virtual groups count as well!
Proper nutrition, ample sleep, hydration, and regular exercise can strengthen your body and help you adapt to anything life throws at you.
Hello Running!!
and of course I need the other things too.
Journaling, yoga, prayer, or meditation can help. And when you do any of these activities, remember to focus on the positive aspects of your life and remember the things you're grateful for.
Truthfully, I am not really into mindfulness and the closest I get to it is during my solo hikes or runs in nature setting.
In stressful times, you may often turn to overeating, alcohol or even over-exercising.  You may feel better but it's like "putting a bandage on a deep wound."
Find ways to manage your stress in healthy ways.
I admit that an ice cream cone or a glass of red wine does make me feel better. But I've never had a problem over-indulging with either.  Running or hiking with friends has been (and will be) my regular stress-reliever.
Whether you volunteer or simply support a friend in need, you will gain a sense of purpose and self-worth.
Again I feel fortunate that there are many local opportunities to volunteer as a runner: being a mentor with the Frehofer Run training group, or with STEM or with GOTR. You can also informally mentor/help your running friends.
In other words, acknowledge and accept your past (unhappy) situations. But more importantly, take initiative in recognizing the strengths that you possessed and the successes you achieved during those difficult times. This will increase the likelihood that you'll rise up again if you happen upon painful times.
I certainly shocked myself by running SIX half marathons virtually in 2020.
And without any races to train for, I ran over 1000 miles.
Both these should be a confidence boaster for 2021 even if I set different goals.
You need to set realistic goals in addition to a BIGGER (possibly unachievable) goal.
This goal should be something that you can do regularly. Even if it seems like a small accomplishment, it can enable you to move toward the bigger goal that you want to accomplish.  Your big goal may seem unreachable but it can help to focus on smaller tasks or activities related to that goal.
TWELVE half marathons in one year when half marathon after marathon was being cancelled. How will I continue to do long runs on the weekend without any race to train for??
Simple. Just stay healthy and run.
Look for opportunities for self-discovery.
Runners can find that they have grown in some respect as a result of having faced adversity.
Maybe by running fewer miles, they have fewer injuries. Maybe by not running any races, they have improved their form or pace. Maybe by not worrying about speed, they have added endurance.
Not sure which one happened for me but I think it was the latter. Nevertheless, I hope to improve as a runner in 2021 as well.
Keep things in perspective.
"How you think can play a significant part in how you feel."
Try to be a "glass half full" or optimistic kind of runner.
It's not the end of the world if you never PR again or you do not qualify for a prestigious race or you do not win any age group awards.
Focus on what you CAN do.
Accept that change is a part of life.
As runners get older, they get slower.  This is often hard to accept but it's a fact.  After a year of not racing, our finish times may have declined at an even faster rate.
And even when in-person races return, they will probably be different.
Maintain a hopeful outlook.
Expect that good things will happen to you as a runner in 2021.
Visualize what you want, rather than worrying about what you fear.
What did last year's negative experiences teach you?  What strengths did you discover that helped you deal?
Use them to make this year your best running year ever. (Best does not have to mean fastest, most races, most PRs, most awards.)
I know that many of you have experienced a difficult 2020.  Hopefully, some of the strategies mentioned above will help you be "resilient" in 2021.
---
Since today is Tuesday, I'm linking up with Zenaida and Kim (Kooky Runner).
---
I'm also linking up here:
with co-hosts Coach Debbie Runs, Confessions of a Mother Runner, Mile by Mile, Runs with Pugs, and Laura Norris Running.
Happy Running! Do you choose a Word each year? If so, have you chosen one for 2021?  Please share.