This was the fifth year for this 5K race which is organized by the mother of one of the STEM runners who died of an overdose after completing her first 5k. This is her story – https://www.summersmith5k.com/summer-s-story
I was in the middle of training for a November 15k race and a half marathon…
However, I just had to do this race. I knew that there would be many other runners and volunteers from the STEM program. I wanted to support this cause and I am fortunate to have known and run with Summer.
The first four years that I ran this race, it was held at the end of May and started at a local High School.
Due to COVID, the date was changed and the location was witched to The Crossings.  The Crossings is not my favorite place to race. I have run there so often but it is what it is.
Pre-Race Activities and Preparations:
It was a few weeks after a half marathon (Oct. 3) and a few weeks before another half marathon (Nov 21).
So I've done the short runs on weekdays.
And long runs on the weekend.
I carb load with pizza whether it is 13.1 miles or 3.1.  I also wear the same outfit:
Race Day:
The race, as previously mentioned, started at The Crossings where there are real bathrooms, easy parking, and ample room to hang out before and after the race.
Many who were in Summer's STEM group were there. It was pretty emotional. I still get teary-eyed when I think about her.
This race is always one of the most organized races I've run. After you got your bib, you got a bag labelled with your name with a shirt and other swag.
There were tables with representatives from relevant organizations (alcohol & drug abuse) also giving out freebies.
There were also many many raffle items  (most running-related but again I forgot to bring $$).
Before the race (at 9 am), there was a prayer and dedication ceremony
followed by a balloon release.
Then purple balloons released for the others who also lost their lives due to drugs or alcohol.  Probably not a dry eye in the crowd.

The ceremony was followed by music and a Zumba session as well as a kids race.
I waited around and chatted with many of the runners that I knew and many that I haven't seen since the last STEM race.
As you can see, it was very cool before we started the race. I changed my outfit and added a long sleeved shirt under my shirt. I also had gloves, a jacket and arm warmers.
The the sun came out and I wisely took off my jacket and arm warmers.  Some of my running friends who didn't run the race came out to cheer.  They held my throw-aways, cheered us on and took photos. ❤ ❤
The course:
Elevation according to my Garmin:
I have run this 5k route for several races but not in recent years (May 2016) …and it's never been one of my better 5ks.
Mile 1:
I lined up pretty close to the front since there were many slower runners and walkers in this race.
I just did the best I could.  Not PR fast but I wanted to finish with a respectable time.  With the chilly temps and no warm up, my legs felt like lead at the beginning.  I There was a lot of support along the course.  Friends of the families who lost loved ones to drugs were holding signs in their memory.  I was glad that I was running to support this charity.
It felt really hard to breathe. I thought it was the cold air.  But probably when I look at my pace, as usual I started out too fast. The course was a loop so I saw two of my runner friends cheering during the first mile (and then again during the last).
Mile 2:
The rolling hills started during this mile.  I slowed down and I felt a lot better. But I definitely regretted that extra shirt. I was HOT!!  The crowd also spread out and I was alone most of this mile.
This was a water stop but I passed it by without stopping.
The crowd support was great.  Every volunteer that I passed carry a sign (for a loved one lost to drugs/alcohol), thanked me for running the race.
I saw another running friend cheering me on during this mile as well. I was surprised but glad to see her.
Mile 3-3.1:
Ok now I was getting tired.  I probably could have dragged myself through the last mile and not walk. But I always felt energized after a quick walk and I did.
But as I got close to the finish line, I walked one more time.
Of course when I saw my friends, I picked up the pace.
Finally the finish line was in sight, I gave it all I had (which wasn't much at this point) as my friend yelled "Go Darlene. You got this. Sub 30."
My thought was "Sub-30?" but then I looked at the clock and it said 28:XX. Phew!
I was pleased. I knew the two walks during the last mile would definitely prevent me from having my first sub 28 finish of the year. (In fact this was slower than my previous four 5ks).
I waited for Judy to finish and was happy that she had a good race too.
Post Race:
We hung around for awhile, chatted and then looked at the results.
I was starved since I had eaten breakfast 5 hours ago so I had some chocolate milk and pizza.
We decided not to wait for the awards and to go out to brunch.
And those extra 7 miles that was supposed to run just got postponed to Sunday.
Additional Race Reflections:
I was happy to support this charity. Plus the race was so well-organized.
I am so humbled by these STEM women and others who have overcome adversity. And I am glad to be a part of their lives.
Positives:
Ample parking.
Well marked course.
Varied park scenery.
Virtual option available.
Indoor restrooms
A real race.
Flatish course.
Immediate results.
Chocolate milk.
Many familiar faces.
Crowd Support
Post-race Refreshments
Great cause.
Negatives:
Too familiar course
Annoying uphills
Over Dressed (my fault)
No speedwork to prepare (my fault)
Would I recommend this race?
Yes. Great organization. Great cause!!!
It will next be on June 11 and if possible back on its original course.
Final Stats:
Splits:
Next Up:
a 15k  on November 14 and another half marathon on November 21.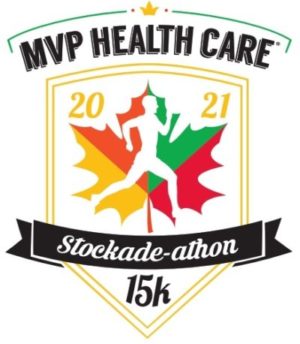 ---
Since today is Tuesday, I'm linking up with Zenaida and Kim (Kooky Runner).
with co-hosts Coach Debbie Runs, Confessions of a Mother Runner, Mile by Mile, Runs with Pugs, and Laura Norris Running.