The Albany Last Run is a very popular local race. In fact, it always sells out (at 1500). The race starts with fireworks and then you run uphill, around the lights in the park and it ends with a downhill. I have run it every year since 2010 and it is one of my favorite races.
Here are some pics from a previous year:
One year, I ran this race in the rain. Another year, in a blizzard.  This was how I finished the race that year.
I was hoping for better weather this year.  Could it be any worse??
I wanted to pick up my bib & shirt beforehand to save time but I was working in NYC.
If you've been reading my blog, you may remember that I had foot pain during my last work stint in NYC.  I rested a little.  The pain seemed to fade so I ran two races on Thanksgiving Day and NOT AGAIN SINCE!!!
I would have gone to the doctor but I had to work all last week in NYC.  I did do zero running but I admit there was a lot of walking involved.
The foot pain continued.
So I made the difficult decision to DNS one of my favorite races of the season.
In addition to this race being fun, my running friends gather afterwards for a pot luck dinner.
Yes, it was depressing to get dressed up and not run but the logistics to meet up after would have been too hard if I did not go to the race.
So I decided to go to the race.
Of course, I debated about what to wear… I like to look festive. But it was COLD. I wanted to watch the race but if I were not running, I would be freezing.
I wore much of the same layers as I did last year.
I carpooled with Barbara. Normally we leave my car where I use to take yoga classes.  (I hate that crowded parking garage) and walk the mile or so to the race start. But with a sore foot, that would have been a dumb idea.  It turned out that using the parking garage was super easy to get in and out.
As I mentioned, it is a popular race and I bumped into all sorts of people that I knew– runners from my turkey trot training group, runners from work, runners from tennis and FB friends, etc. (I wanted to have worn a sign that said I HAVE A SORE FOOT!!)
I purposely did not wear running shoes so I would not be tempted to run the race. I also gave my bib (217) to my friend's granddaughter.
I chatted with other runners until it was time to head out. It was fun to see all costumes and how everyone creatively got into the holiday spirit. There were over 1500 runners and most everyone was dressed up.
Finally we all left our warm home to go watch the pre-race fireworks. Everyone headed to the start so I watched the fireworks alone.
The fireworks were awesome and I enjoyed them more than usual since I was not anxious to start the race.
About 20 minutes later, the race finally did start.  I wore a long down coat but forgot my gloves so I went inside.
By the time, I got back out there, the speedy runners were finishing. I stood around waiting for all my friends to finish.
This may have been the best weather we've ever had for this race but if you were not running, it was COLD!!! my feet and hands were frozen.
Eventually everyone was done…some ran, some ran slowly and some walked. One of the gang even won her age group.
Every year there are raffle prizes. They randomly pick bib numbers.  Guess what??? I won.  And my friend's granddaughter was nice enough to give me one of the the prizes – $25 gift certificate to a local restaurant (OK — no $$ loss on this race then LOL)
After the race, we all took off and headed to the post-race pot luck dinner. It was a fun time.
I didn't run the race. SH##t happens but I am grateful to my running friends for times like this.
The Last Run is a standard on my racing list each year. Hopefully, I will be able to run it in future years!!!
---
Injury Update:
Good News. Nothing wrong with my foot.
Bad News. Nothing wrong with my foot.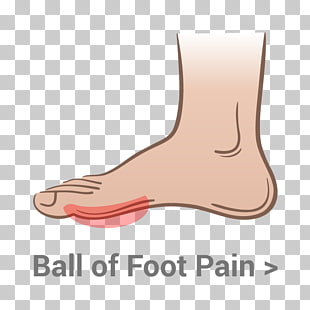 Diagnosis: Sore foot. It may be sore caused by pressure from the bunion or high arches or tight shoes, etc.
Treatment: Anti-Inflammatory med 2x per day for 2 weeks. No walking or Running for 3 weeks or so. He said even if he found a neuroma or stress fracture, the treatment would be the same – no walking or running for several weeks.
I have to go back Jan 3 and if it still hurts, he'll schedule an MRI.
Just love doctors!!
---
There is a link-up organized by Zenaida and Kim (Kooky Runner).
Since today is Tuesday, I'm also linking up with these ladies and you should too.
---
I'm linking also up with Coaches Corner–Debbie and Marc.
and Wild Workout Wednesday with Nicole, Annmarie, Jen, and Michelle.
Happy Running?  How was your weekend? Did you run in a holiday race this year? Have you ever DNSed race but went to cheer your friends on?