It's Friday so I'm also linking up with Fairytales and Fitness for the Friday Five linkup! Join in! Don't forget to link back to your hostess and visit some other bloggers.
My Topic today is about my Neuroma.
If you've been reading blog, you are aware since November 20 and until recently, I've been suffering with foot pain….diagnosed as a possible Neuroma.
Being a stubborn runner, I did run.
Here are some of the things that I've learned that may help you if you ever suffer from one (and I hope you never do.):
1.Rest and Anti-Inflammatory Medications – The onset of a Neuroma is usually gradual. In some cases (like mine), a Neuroma can occur suddenly. In these cases, taking a few days (or weeks) to rest and allow your body to heal could be beneficial. Similar to rest, a short course of anti-inflammatory medication (over the counter or prescribed) can also allow your foot to heal, if the onset of the Neuroma symptoms is relatively sudden.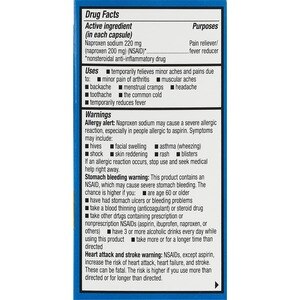 2.Injections- Cortisone is basically an anti-inflammatory. When injected in the area of the Neuroma, it can reduce the swelling in the nerve and help it to heal. Other types of injections also exist: a dilute alcohol solution is sometimes used to chemically deaden the nerve. Vitamin B12 can also be used.
3.Physical Therapy- There are circumstances where PT can be effective. Tight calf and hamstring muscles place added pressure on the ball of the foot. Physical therapists can help reduce pressure on the ball of the foot by working on the stretch and laxity in the calf and hamstring muscles. They may also use other tools such as ART, ultrasound heat or lasers.
4.Padding- There are a variety of pre-made inserts designed to alleviate the painful symptoms of a Neuroma. The easiest to use is a small adhesive cushion called a metatarsal pad. This pad is a soft cushion with a triangular, teardrop shape. When effective, the metatarsal pad shifts weight in front of the Neuroma, allowing it to heal. If runners cannot find a comfortable over the counter insert, a custom orthotic can be made by your doctor.
5.Shoes – Shoes with a heel exceeding 2 inches, and shoes with narrow toe boxes place increased stress on the toes and the bones along the ball of the foot. This can aggravate a Neuroma. This is also true for running shoes that have tapered, snug-fitting toe boxes. Being mindful of shoe choice can help a Neuroma to resolve. Runners need to try out different shoes to find the one that works best for them.
**Pain Relief Cream – Voltaren (or generic) – This is prescription only and can be rubbed onto the painful area of the foot.
---
I never thought I would run again without pain.  But I am. For how long? No one knows.  If you have a Neuroma, you are not cured. The pain may return.
If you have read my previous post, you know that I tried all of the above in this order:
Rest – for 3 weeks
Naproxen – for 2 weeks
Cortisone shot
PT – for 8 weeks (with ART, heat ultrasound and laser therapy)
4 different brands of running shoes
B12 shot with cortisone
Metatarsal pad
Voltaren (after the pain had stopped, though)
It is so interesting that someone read my post about running with pain and emailed me about this study:
https://runrepeat.com/arch-support-study
Take a read!!  Food for thought.
Happy Running! Any experience with a Neuroma? What did you think of the arch support study? Please share.