It's that time of the month…
time to join up with Coco & Deborah
for their ultimate coffee date.
1. Over coffee… 
I'd tell you that I have 22 goals for 2022 (and I'm not usually a Goals person.) Who am I?
(You can read about them on Tuesday Topics January 18 post)
2.Over coffee…
I'd tell you that I accidentally ran 21 races in 2021.  The race sign ups were not accidental but the number was. So of course, I plan to run at least 22 races in 2022.
3.Over coffee…
I'd tell you that my feet are blister prone. I have tried all kinds of shoes, socks and even taped my feet.
Several years ago, I stumbled up Karrimor socks on sale in EMS.  The were advertised to prevent blisters and they were very cheap (2 for $9).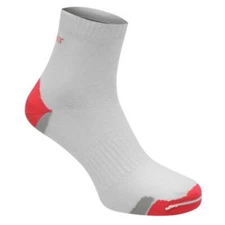 I bought 3 pairs. And I always wear them for races.
I race a lot and so they are thread bare.  I've searched and search for replacements.
I found them on Amazon for $35 (from China).   And I love them so much that I was tempted to order them.
Recently I searched again and this time I found them on Ebay (and in the UK.)
I ordered 3 pairs!! Score! My feet are happy again!
4.Over coffee…
I'd tell you that my high school reunion was cancelled last year. And it is re-scheduled for this year – June 5, 2022 at 1 pm. It's biggie and I guess I should go.  My class had 962 people of which I was friends with about 10.  I still keep in touch through FB and occasional meet-ups.
So what's the problem? MY FAVORITE RACE IS THE SAME DAY!! (the one that I have run every year!!!!)
5.Over coffee…
I'd tell you that it's only January but I have already registered for 13 races.
I'm cheap and I like to take advantage of the cheapest price.  I am also choosing the no shirt option (if there is one) in all my races.
Signing up early keeps me on track as far as mileage. I rarely if at all have to DNS any races.  Hopefully I will stay healthy next year as well.
01-01-22 – Winter Series #2 (3.75m)
01-09-22 – Winter Series #3 (3m)
01-23-22 – Fred LeBow Half Marathon (NYC)
02-13-22 – Florida Publix Half Marathon
02-27-22 – Central Park Half Marathon (NYC)
03-12-22 – Electric 5 Miler
04-16-22 – Druthers Helderberg to Hudson Half Marathon
05-22-22 – Steel Rail Half Marathon
05-29-22 – Miles Along the Mohawk 10 miler
06-26-22 – Dodge the Deer 5k (trail race)
07-04-22 – Firecracker 4
09-10-22 – Malta 5k
10-02-22 – Maine Half Marathon
There were even a few more that I almost registered for…
Happy Running! What's new with you?  Would you pick a race or a high school reunion if they were on the same day? How much would you pay for your favorite brand of socks? Have you registered for any 2022 races? Please share.
---
It's Friday so I'm also linking up with bloggers, Me (My First 5K and More), Running With Attitude, Run Laugh Eat Pie, Runs with Pugs, and Zenaida!
So Join in!
And don't forget to link back to your hostesses and visit some other bloggers.
You are invited to the Inlinkz link party!
https://fresh.inlinkz.com/js/widget/load.js?id=a8b40ada7693d64e5923