It seems like I've been planning this race forever. As with all my big races, I impulsively sign up way in advance (and then often regret it LOL).
So I signed up for Steel Rail Half Marathon as my 44rd Half Marathon (and 5th of 2020) for several reasons:
(Note: 2 have already been run virtually.)
It is a flat course.
It is scenic.
I am familiar with the course.  I ran it in 2017 and 2016.
It is currently my half marathon PR!!
It is close after my previous half (4 weeks) so I would be sorta already trained for it.
It is near enough so I can sleep in my own bed the night before.
There is great post race food.
Nice swag.
Half Marathon Training:
If you follow my posts, you also know that I am not strict about following a training plan. I ran my last half marathon on April 19 (a virtual version of the Helderberg to Hudson Half that was postponed.) It was awful!!
During my first two 2020 Half Marathons in January and February, I experienced a lot of foot pain. I ran them but truthfully, it was not fun at the time.
And then the NYC Half Marathon was cancelled so I ran that for fun with two friends.
And then this half marathon was postponed until October!!!
It wouldn't have been so bad if I hadn't already signed up for the Smuttynose Half Marathon as part of a race-cation with 8 friends!! That race takes place the weekend before.
I really had a tough time deciding what to do.  I really wanted to run this race but I was not sure if it would be a good idea to run half marathons two weeks in a row.
I had to decide in advance to run it in October or do the race virtually in May.  No refund or deferral option.  The silver lining was that if you ran the distance in May, you would still get the swag (shirt, medal, pint glass.)
So another virtual half marathon….
I did my long runs on the weekends…and my weekdays runs as well. I ran alone due the "social distancing" requirement.
I admit that my runs were not as enjoyable as when I could do them with my friends. Slow and easy with tons of walking (and photo stops.)
So again my goal for this "race" was just finishing and not injuring any part of my body!! But I also hoped that this race would go better than the last one.  I don't care about speed but I wanted to feel good while running it and not just drag myself through it.
Pre-Race Activities and Preparations:
Well, since this was a local race and work days were at my home, there was not much movement the days before.  In fact, I did not run Thursday or Friday.
As I normally do before a big race,  I ate pizza for dinner the night before.
Then in addition to what to wear, there was the decision of where to run. The race organizer published a virtual course for this race but it looked too confusing.
I did want to run on the Ashuwillticook Rail trail (in Mass.) so maybe I run the 8k there in October.
But instead I chose the Corning Smith Bike Path since it was pretty flat and long enough to get in the 13.1 miles.
Race Day:
I ate my usual breakfast – oatmeal and coffee. Last Saturday it snowed and today it almost 60 degrees when I got up.
Hooray for my first race in a tank top.
My plan was to take it slow. Run and when I felt like it, walk.  As much as I hate to admit it, my feet have been hurting.
Anyway, here's how it went:
Miles 1-4.5:
The Corning Bike Path is very familiar since I run there fairly often. I started around 9 am and there were only a few bikers (who passed me wearing masks) on the path but that was about it. No runners at all.
Here are a few pics of the scenery that I took while I was running/walking:
The weather was perfect and the route so pretty with the trees and views of the Hudson River. It would have even more enjoyable if it weren't for my damn painful feet.  But it is what it is (neuroma on the ball of one foot and bunion on the other).
I was planning to turn around at the end of the bike path and then continue back in the opposite direction (past my start) until I reached 13.1 miles.
But I was afraid that when I reached my car, I would be tempted to quit so I just plodded on into town.
What about fuel and water?? I do not carry water and I was ok.  I had carried energy gels and Honey Stinger chews.  I did not eat any of the gels and munched on the chews while I was walking. (That was new since I am a gel person but I wanted to save the gels for a real race..)
Miles 4.5-8.5:
This was definitely not a scenic part of the run. Old apartments on one side and the highway on the other.
I dragged myself 2 miles and then turned around to return to the bike path.
Miles 8.5-13.1
The last part of my virtual race was the same as the beginning.
There were, however, now more people on the trail. But everyone was respectful. Walkers and bikers were wearing masks. I moved over as runners passed me by.  I always felt safe.
At one point, I bumped into a former student. We chatted and then went in different directions.
This run was hard. It was painful. But I did it and earned my medal!
So five half marathons so far for 2020. Three virtual ones. I was planning on running a half marathon every month. That was before my foot neuroma and now the pandemic. So I think I'm done. Best laid plans lol
Additional Race Reflections:
The Good:
The weather
Flexible start time
Slept in my own bed the night before
Flat course
Scenic for 9 out of 13 miles
Not crowed with other runners
No clock, no pressure.
Great Swag (when they ship it to me)
The Bad:
No water stops
No crowd support
Running alone
No mojo to run fast
My achy feet
The Ugly:
Would I recommend this race?
Yes. But the real thing would have been a lot more fun. Or if I could have run it with friends.
Next Up:
Not sure.  I think I'll skip June and July.
Hopefully I'll be back to a real half marathon in August.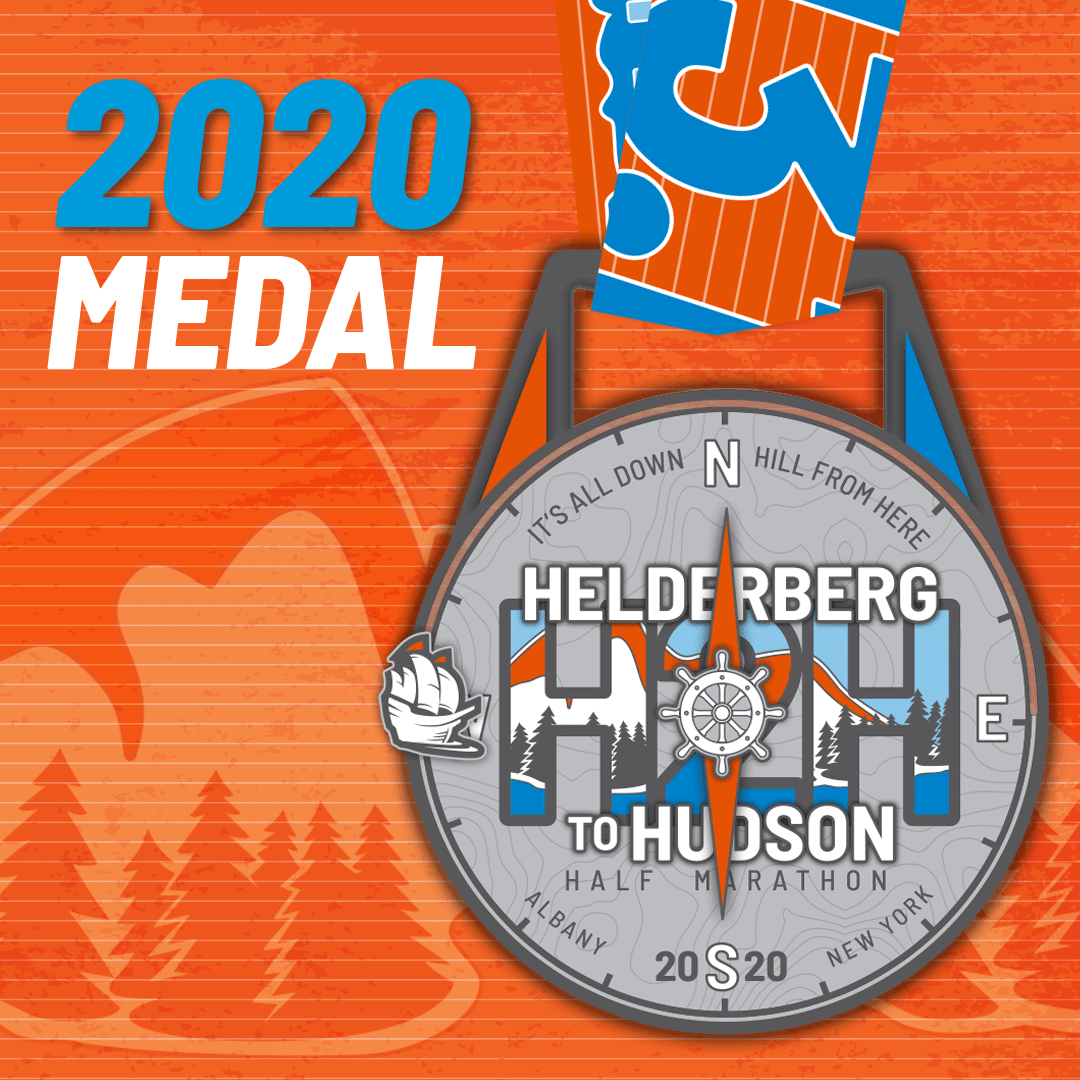 ---
Since today is Tuesday, I'm linking up with Zenaida and Kim (Kooky Runner).
---
I'm also linking up here:
Formerly the Running Coaches' Corner, it's back with new co-hosts Coach Debbie Runs, Running on Happy, Confessions of a Mother Runner, Mile by Mile, Runs with Pugs, and Fauxrunner.
Happy Running! Have you been training for a big race? Are you running it as a virtual race?  Have you done any Virtual Races?  If so, how did they go? Please share.