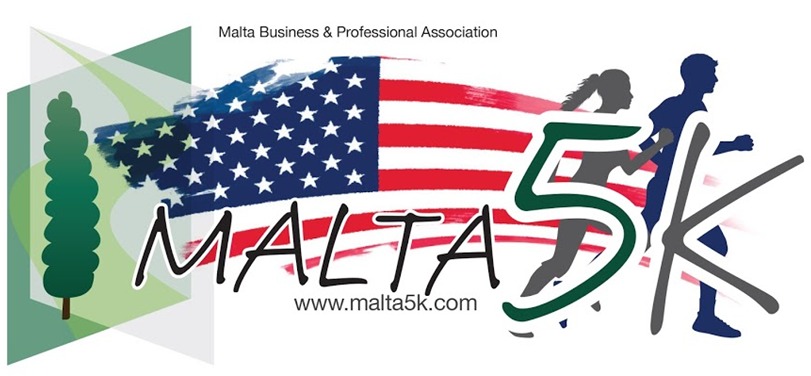 This race is one of my favorites. Not because the director, Paul Loomis, reads my blog or that my stepson works at Global Foundaries, one of the sponsors of the race. But because of the easy parking, indoor restrooms, post race chocolate milk, generous age group awards, lots of familiar faces to run with and its flawless organization.  For these reasons and more, I keep coming back.
This was my 5th time running this 5k. So you can say that I was familiar with this course.
The course itself is not very exciting…you are running around chip plants but the loops let you see the fast runners and all those runners that are behind you twice during the race. And though there are a few uphills and downhills, it's basically flat so no complaints.
In 2012, I finished in 29:53 (recovering from a broken ankle). In 2013, I finished in 29:49  (recovering from a broken foot). In 2014, I was healthy and finished 3rd in my AG with a time of 28:47.
Last year, also healthy, I finished in 28:56 and 4th in my age group. But like this year, I was training for a half marathon. Running slow long runs doesn't help my 5k times.
So my hope for the race this year was to get my splits in the 9s and finish under 30 minutes and have enough in the tank to run 5-7 more miles after the race. (My half marathon is only ONE week away!!!)
Winning an age group award would be gravy!!
The forecast was for cooler weather and possibly rain.  However, it was 70 when I left my house at 6:45 am and already pretty humid.
I got there early to get parking and did get a spot in the parking lot right near the finish line.  This race seems to get bigger each year.  There were over 800 total racers.
As I mentioned, it is very well-organized – signs for the race, indoor bathrooms and waiting area, etc.
I immediately bumped into some older ladies that I haven't in a while. Then I saw Holly, a friend from previous races and the Turkey Trot and Freihofer's training group.  I was surprised because she said was going to do the Dunkin Run.  I was happy to see her … sort of.  But she is in my age group and usually faster than me (except for the last 5k) and you know how competitive I am…
Then I ran into these older guys and we hung out until it was time to head to the start.
I was hoping that they would have net times this year but I they did not. So Holly, Gary and I started near the front but not too close to the speedsters.
The race started and Holly took off. I knew that I couldn't keep up with her but I tried to keep her in my sight for as long as I could. A very similar pattern to last week.
I was able to follow Paul more closely.  He was my unofficial pacer.
My first mile is always my fastest.  I don't try to go out fast but it always turns out that way.  And every time, I can't keep up so I slow down and walk.  You think I would learn how to run a race with negative splits or not walk during a 5k.
Anyway, back to the race…There were 2 turn arounds so you got to see the faster and slower runners.  It was amazing to see how fast the leaders were running – 3 runners finished with a pace under 5 minutes.
The first water stop was around mile 1.5 and I couldn't wait to walk.  I walked briefly. Around mile 2, I caught up to Holly and Paul but then you passed the same water stop around mile 2.5.  At that water stop I walked even longer and Paul and Holly pulled ahead again.
But the walking gave my energy that I needed to finish strong.  I was determined to break 29 minutes. I even at the last minute passed Holly (but not Paul). And I crossed at 27:30!!!  (over a minute faster than my last 5k! Woo Hoo!)
Holly reminded me that last week, I beat her by 15 seconds and this week only 3!!  However, I know soon, she will be back to beating me!!
We went inside to get some chocolate milk, fruit & bagels and chatted while waiting for the results.
And we both won an awards. I got 2nd and Holly got 3rd!!
Bonus – they started the awards with the oldies!  That was great as I needed to leave and get my extra miles done!
This year, everyone got a small bottle of champagne and a gift card to a restaurant.  Mine was to the Recovery Room and for $50. (I wonder how much first place got? Something to shoot for next year.)
Race Splits: (positive, as usual)
mile 1 –  8:46
mile 2 – 8:56
mile 3 – 9:01
      .14 – 7:28
Garmin time: 27:27
The predicted rain never arrived and it was getting warmer with the sun even peeking out.  I drove one exit south to the Zim Smith Bike Path and parked at Leah's Cakery.  (And yes, they were open!!)
I had planned to run 7 more miles.  My legs were dead and they didn't want to move but I was determined even if I walked a lot to get it done.
I went out 1.75 miles in one direction and returned to my car for water and then the same in the other direction. I was dragging.  My pace was slow. I was sweating profusely and I walked frequently but I survived.
My reward was spinach mushroom quiche.  And then coffee with peach cheese crumb pie.  The best pie ever!!!
Believe it or not, I stopped at the grocery store, library, bank, etc.  on the way home. My legs will be mad at me tomorrow!
Happy Running! How was your weekend? Anything exciting like a race perhaps?