As much as I LOVE NYC, it was nice after two weeks to sleep in my own bed.
Unfortunately, the weather played havoc with my running…but that is life in Northeast during winter.
And there was some cat drama this week.
Last Week:
Sunday – I got a lot done today… it was catch up day.
Laundry, cleaning, nails, library, bank, grocery shopping….
I did made time for a hike… although it was muddy, it hadn't started snowing or sleeting yet.
Monday – #Nevermissamonday…. and the 1/2 DAY OFF!
My new work schedule has been working some Monday mornings… this was one of them. I had planned to drive to the office and then run at lunch at UAlbany.
But I woke up to this:
So I decided to work from home and then run at lunch in my neighborhood.
At lunchtime, it was still snowing hard but at least my driveway was cleared.
Finally I got run done in late afternoon. I drove into town thinking the roads would be clearer.  They were but so many puddles that I had to run through the slush on the sidewalks…  Wet wet feet!!
Tuesday – Still working from home in the morning hopeful of getting in a dry run at lunch.
I went to the office in the afternoon and then after work, I met my BFF for a long walk around the mall.
Wednesday – More snow predicted and a dinner was scheduled with my tennis friends.
The dinner was postponed until next week (even though we didn't get much snow and it was mostly rain.).
Thursday – Still no sun but dry so I hoped to get my run done at lunch.
Work got in the way but after work, I drove into town and finished my run before dark.
However the day took a turn for the worse…
My hubby accidentally let my kitten outside…
I hence spent ALL night outside (in the cold) looking for him.
Friday – Of course after a sleepless night, I woke up to sunshine for the first time this week. (However, it did cloud up by lunchtime.)
It was a rest day but not very restful.  Though I was working ALL day, at least it was from home so I could continue to search for my kitty at breaks and lunch..
The evening was spent with my mah jongg ladies (after 2 Fridays away.)  Boy was it needed.
Saturday – Guess who made an appearance at 4am this morning. What a relief!!
Even though I was exhausted after sleepless night #2, it was Long Run Day (11 miles).
How I hate winter running… not the cold temps but the icy snowy paths.
As always, we planned our brunch time and location and did own own thing.
I ran 3 miles on my own and then met Stan and Sherry for 8 more miles followed by brunch with the others.
In the afternoon I met my mah jongg friends for a movie date: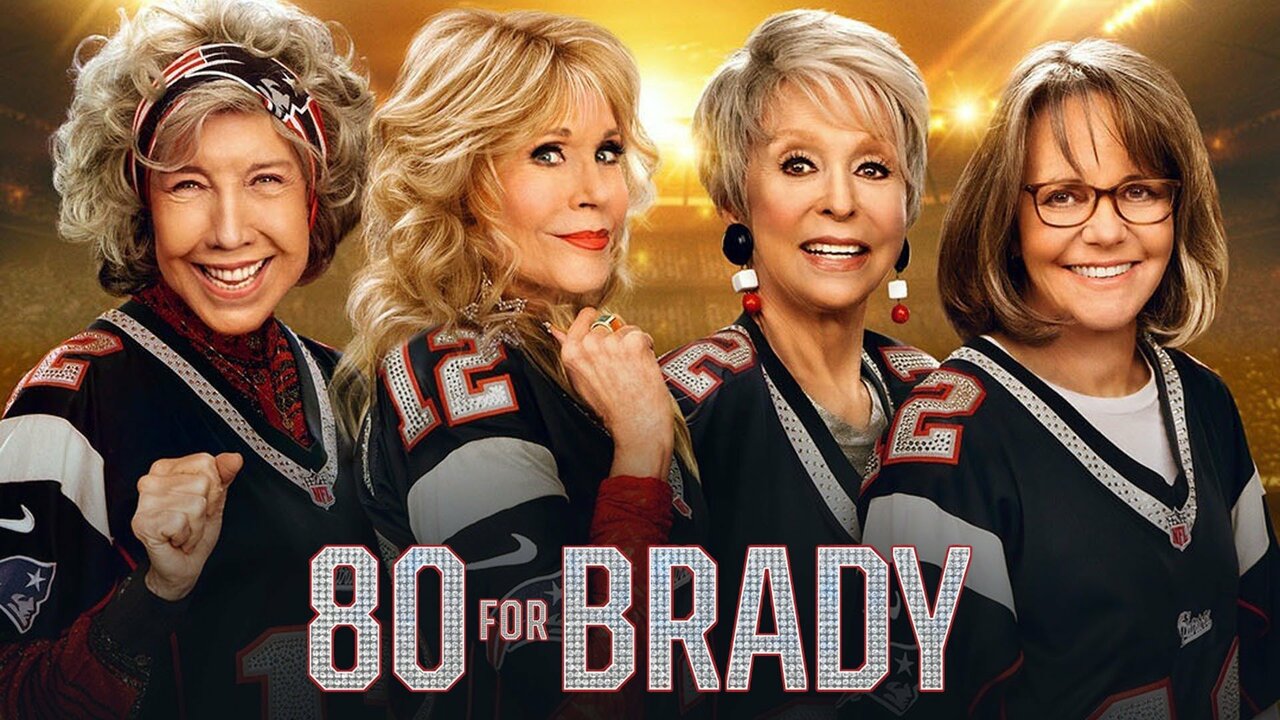 It was very entertaining. I did skip dinner out for a trip to Trader Joes and evening at home.
Sunday – Winter Series #3 – 5.5k, 15k or 30k.
Obviously after the long run on the previous day, I plan to run/walk with my friend Heidi for the shortest distance.
This Coming Week on the Run– 
Monday – run
Tuesday – rest day
Wednesday – run, dinner out with friends
Thursday – run
Friday –  rest day, mah jongg
Saturday – Long Run (12 miles)
Sunday –  rest day
This Coming Week on the Blog – 
Tuesday – What I am Looking Forward to in 2023
Friday – Ultimate Coffee Date
Happy Running! How is your year of running so far? Training for any winter big races?  Any snow where you live? Please share.
---
I am linking up with Kim and Deborah for
I encourage you to do the same. Grab the graphic, drop your link on the host blogs and play along! Please be sure to always comment on the HOST's blogs, as well as visit and comment on as many other blogs as you can.