This is my 8th time running this popular local 15k race.
I ran it for the first time in 2011 and it was my FIRST 15k race ever. I was glad to just finish and I did in 1:36:08. I was injured in 2012 and then I ran it again in 2013.
With 1500-2000 runners in this race, they were forced to make some changes to the course.
It no longer starts and ends in Central Park. It also starts earlier – 8:30 am
Well, I loved the new course and my finish times improved for the most part (except for 2019 since the race was held a week after my first FULL marathon and then last year):
2014 – 1:33:23
2015 – 1:31:23
2016 – 1:32:49
2018 – 1:30:15 PR
2019 – 1:36:37 PW
2020 – cancelled
2021 – 1:35:11
In 2019, they modified the course slightly. They eliminated the bike path at the beginning of the race (which I did like because you ran along the Mohawk River and it was dirt so easy on the feet).)
Pre-Race Preparations and Activities:
My last long run felt hard… That did not make me feel super confident for this race.
During the week before the race, I just ran my easy short runs… on Monday, Tuesday and Thursday:
This race was supposed to be a taper for a half marathon that was scheduled for the next weekend. I even skipped my long run with my running friends and just walked and then met the others for brunch.
So I didn't expect to race this 15k. I just wanted some exercise and to hang out with 1000 of my running friends.
I picked up my bib and race shirt at Fleet Feet the day before (although it really wasn't necessary.)
Instead of my pre-race pizza that night, I had pumpkin and squash ravioli (mistake?) and got together my #flatme.
Race Day:
The temps were in the 30s when I got up on race morning and it was forecast to only warm up to high 40s and be cloudy. I hate this time of year. It's so difficult to dress correctly.  I was glad bag check had returned, so I could bring extra clothes for after and in case I changed my mind.
Even though I've been to this race several times before, I decided to carpool with Stan and Sherry. We left extra early and found a spot in a parking lot a few blocks from the start of the race. We walked over to the YWCA where on two floors you could wait inside, check a bag and use the "real" restrooms.
There were over 1000 runners on those two floors in addition to outside so I didn't connect with as many friends as I normally do.
So we stayed downstairs to keep warm until the race start.
I recognized a few runners so I lined up with them.  Sherry moved further back.  We agreed to meet after at the refreshments area.
The 2019 course map:
The course starts near Veterans Park in downtown Schenectady. The course travels west on State Street for 1K before entering the historic Stockade District and proceeding on a scenic bike path in Riverside Park along the Mohawk River. The course exits the Stockade District after crossing Erie Blvd. The course then proceeds east on Nott Street past Union College before entering the historic GE Plot residential neighborhood via Lenox Ave, Douglas Rd and Rugby Rd. The course exits Rugby Road and proceeds north on Waverly Place near the 5K mark. The course turns east off Waverly and follows Grand Blvd to the city boundary with Niskayuna, then proceeds south on Dean Street to Central Parkway past 8k. After a 1K residential loop on Central Parkway, the course enters beautiful Central Park and follows a bike path around Iroquois Lake and Duck Pond before reaching its highest elevation near 12K. The final 3k is mostly downhill or flat as the course exits Central Park and proceeds west through historic Vale Cemetery and Vale Park before a final downhill section on Franklin Street to the finish at City Hall.
Mile 1-3.1:
The race started running down commercial State Street.
It was fairly flat but very crowded. I quickly lost my friends and just weaved my way through the crowd.
Soon, we turned and entered the Stockade (oldest) section of town.
Although it was chilly, I instantly warmed up and even felt overdressed.  I eventually took off my gloves and rolled up my DIY arm warmers.
After the Stockade area, we ran past Union College and around various residential neighborhoods. I also stopped at the first water stop even though I was not thirsty at all. (Yay for a walk break).
The hills were relentless. Why do I not remember them from previous years? Not rolling hills, just running up, it seemed.
I knew a lot of runners in this race. They kept catching up to me, we'd chat and then they would go on ahead. That was ok with me. I was determined to run at my own pace and have a stress-free race.
I remember there being a water stop early on. I wasn't thirsty yet but I did stop and walk.
There was clock at the 5k point and I was surprised that I was under a 10 minute pace. However, I doubted that it would last.
Mile 3.1-6.2:
By mile 4, I was getting hungry. We were still circling the neighborhoods. There were lots of course marshals directing throughout the course and many enthusiastic spectators.
I recognized one of my running friends who was course marshal… she yelled my name and took the  picture above.
But the second water stop was not for a while but I finally decided to choke down my Gu (without any water).
Around mile 6, we entered Central Park with its rolling hills, lake, and pretty foliage. More hills, of course, but not too bad.  The worst was yet to come. And finally a second water stop!!
There was another clock at the 10K point.  I had slowed down but I was still happy with my conservative pace.
Mile 6.2-9.4:
Between mile 7 and 8 is where the BIG hills were. I walked up them for the most part. They were steep but at least short. Many of the runners at this point were struggled up these hills or walking.  We laughed/groaned together.
There was a third water stop but much too late in the race.  I never ate my 2nd Gu and just took a quick drink.
We proceeded to run through the cemetery.  For the first time for this race, there were drummers encouraging us on… a very welcome sight. I was tired at this point… the usual foot pain, etc.  I just wanted to be done. But I didn't have the energy or desire to push it.
Eventually we left the cemetery and ran through Vale Park before heading DOWNHILL on Franklin St to the finish line at city hall.
One of reasons I love this race is that finish.
I ran as fast as I could but I had lost quite a bit of time with the walks and the hills.
I barely crossed the finish line under 1:35.
I admit that initially I was disappointed…almost 5 minutes off a PR and one of my slowest times for this race
But hey,  I wasn't trying for a PR.  It was supposed to just be taper run for next Sunday's half marathon.  (I know you all get it…)
And I discovered later that it was a little faster than 2021 and 2019… Win. Win.
Post Race Activities:
I was now sweaty and chilled so I immediately walked back the YMCA.
This year, the food was again inside at the YWCA, the same area as bag check. I didn't mention above that my stomach felt off the WHOLE race and I really did not feel well right after.
Although, there were many food options such as fruit, pastries, hot chocolate, pizza, soup, I did not eat a thing.
I checked the results and as expected, I did not win anything.
I grabbed my bag and found Stan and Sherry.  We decided to head out to a nearby diner.  By that point, I did feel a lot better and we had a delicious brunch (and lots of race talk.)
Additional Race Reflections:
Sure, I'd love to have those speedier legs return. I'm not sure they ever will but I do not plan to stop racing because my finish times are slower. I loved seeing all those runners that I only chat with at races.  I love the racing atmosphere and the challenge it always brings.
Positives:
Ample parking.
Well marked course.
Great running weather.
Lots of familiar faces.
Bag Check.
Interesting course (through the historic part of the city, neighborhoods, park, cemetery).
Downhill finish.
Friendly and abundant number of volunteers.
Chocolate Milk, soup, pizza among other staples post-race
Crowd support
The electric atmosphere.
Instant results
Free photos
Indoor place to gather before and after.
Gender-specific shirt
Negatives:
Hills during miles 7-8
Big gap between water stop 1 & 2.  Water stop 3 too late.
Would I recommend this race?
Yes. It's a great way to see this city…a little bit of everything.  I would recommend that you train on hills. lol
Final Stats:
My Splits:
I did enjoy this race. The course was so varied that it also took your mind off the hills. With the large number of runners (1000+), I felt like I was always running with others and it kept me going.
Yes, it was hilly. The first half had a lot more hills but they were manageable. The second half had fewer hills but they were steeper.
The best part of the race was that I didn't put it all out there. I walked when I was feeling tired and tried to remember to treat it like a taper run. And nothing hurt after!!
This race is definitely on my must-do list. It was very well organized. Maybe all the stars will be aligned next year and I'll get a faster finish time … (but probably not. LOL)
Next Up:
A Half Marathon on Nov. 20!!!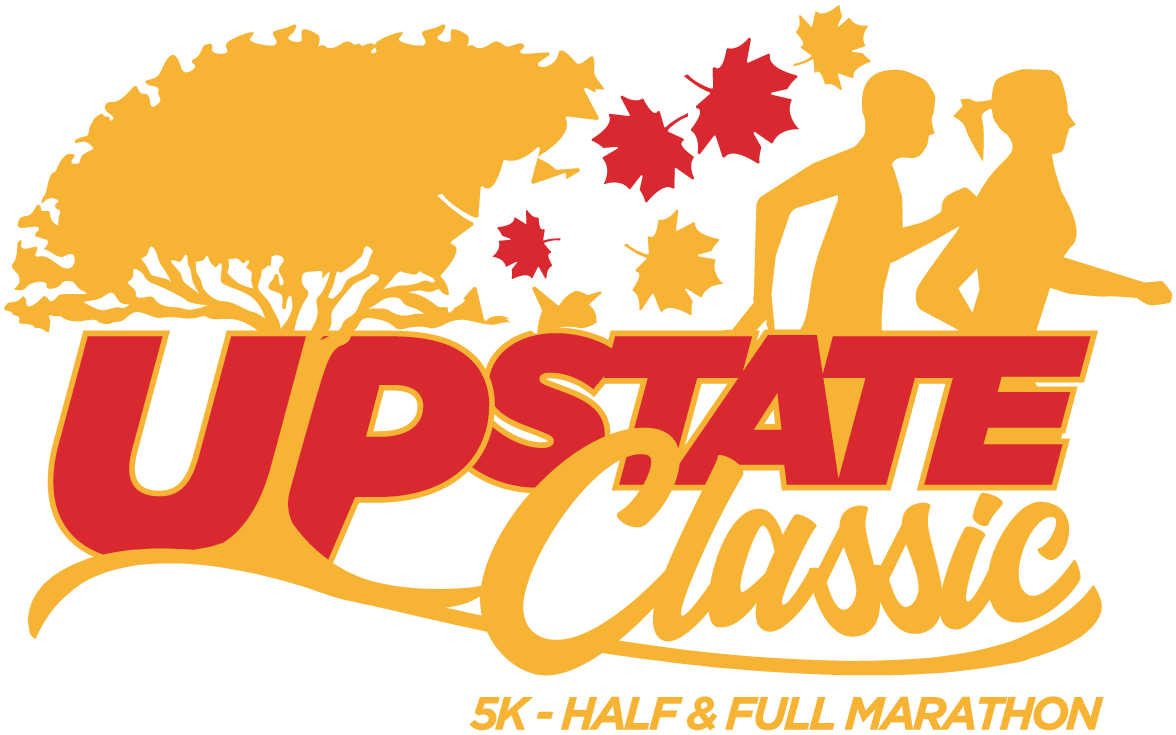 Happy Running! Did you race recently? If so, how did it go? Do you ever run 15ks? Do you like them? Please share.
---
There is a link-up organized by Zenaida and Kim (Kooky Runner).
Since today is Tuesday, I'm also linking up with these ladies and you should too.
with co-hosts Coach Debbie Runs, Confessions of a Mother Runner, Mile by Mile, Runs with Pugs, and Laura Norris Running.