There's nothing better than a race before stuffing yourself on Thanksgiving Day!!
According to this article, the turkey trot is the most popular race in America.
In 2009, I ran my first turkey trot & I did it in Central Park in Schenectady.  In 2010 & 2011, I did one in my hometown.
I was injured in 2012 and then in 2013, my favorite local turkey trot went NON-TIMED.
So in 2014, I joined the Troy Turkey Trot Challenge group and ran a 10k on Thanksgiving Day.
And I have run a turkey trot in Troy almost every year since. (Some years I ran BOTH the 10k and 5k there).
And I plan to continue with this tradition as long as I can.
Why should you run a turkey trot?
1. FOMO.  Everyone else is doing it.
There are so many scheduled around the country. I'm sure that you will be able to find one near where you live.
2. You can wear a costume or enjoy viewing others' costumes.
This is about as festive as I could be and still compete:
3. It's a stress-free race.
Many people will walk it.  Or just run it for fun.
4. Make it a family affair.
As I said above, you don't have to be a runner to do a turkey trot. Get your family to join you!!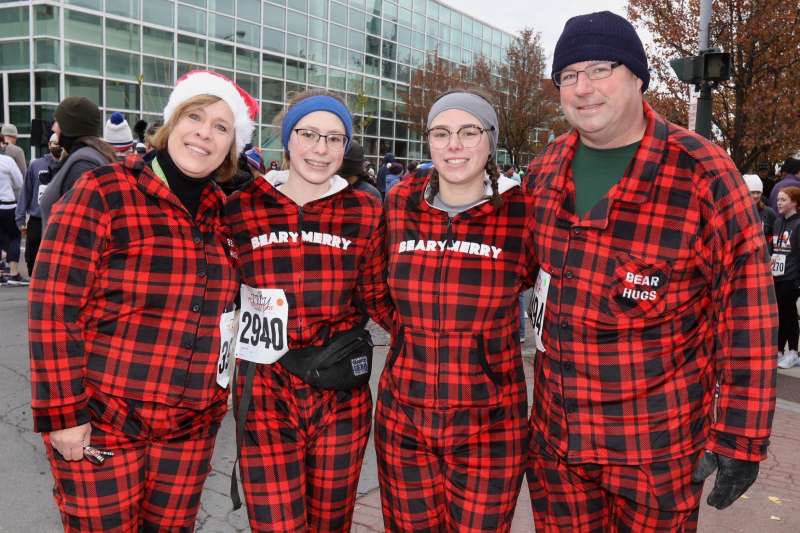 Ok, not successful.  One year, I got my hubby to sign up for the 5k… (but he DNFed).
Still trying to convince my stepson to join me (as he was a runner in high school.)
5.  You can justify that extra helping of stuffing or extra piece of pumpkin pie.
 Happy Running! Do you usually run on Thanksgiving Day? Will you this year? Please share.
---
It's Friday so I'm also linking up with bloggers, Me (My First 5K and More), Running With Attitude, Run Laugh Eat Pie, Runs with Pugs, and Zenaida!
So Join in!
And don't forget to link back to your hostesses and visit some other bloggers.
You are invited to the Inlinkz link party!
https://fresh.inlinkz.com/js/widget/load.js?id=c0efdbe6b4add43dd7ef