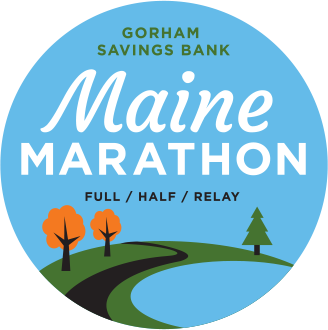 Race-cations have been an annual tradition with my running friends since 2017. We started in Corning, NY and then traveled to Montreal, and Brooklyn, NY.
The past two Octobers, my friends and I rented a house for 3 nights in Hampton Beach, NH and ran a half marathon (among other fun shenanigans.)
This year, the house that we rented was located in Old Orchard Beach, Maine.
So I signed up for the Maine Half Marathon (in Portland) as my 61th Half Marathon (54th if you don't count the 2020 virtuals) for several reasons:
A race-cation.
Nine of my friends would be running/supporting the race.
Running along the ocean.
There was a marathon and marathon relay option.
Lobstah rolls to eat and lighthouses to visit…
Surprisingly, I was also named as an Ambassador for this race.
Half Marathon Training:
If you follow my posts, you also know that I am not strict about following a training plan. But I do run 3 miles several times during the work week. My weekday runs are sometimes solo and sometimes not.  The last one was unplanned. I just needed to try out new shoes.
And on the weekends, I try to do my Long Run. Usually most of my miles are with one or more of my running friends. However, some shorter races did interrupt my mileage (as shown below).
Pre-Race Activities and Preparations:
My taper consisted of a 5k race + several easy runs (as mentioned above). I did schedule two rest days before the race. Perfect, right?
We carpooled and left for Maine on Saturday morning with a stop for a delicious lunch (in Hampton NH)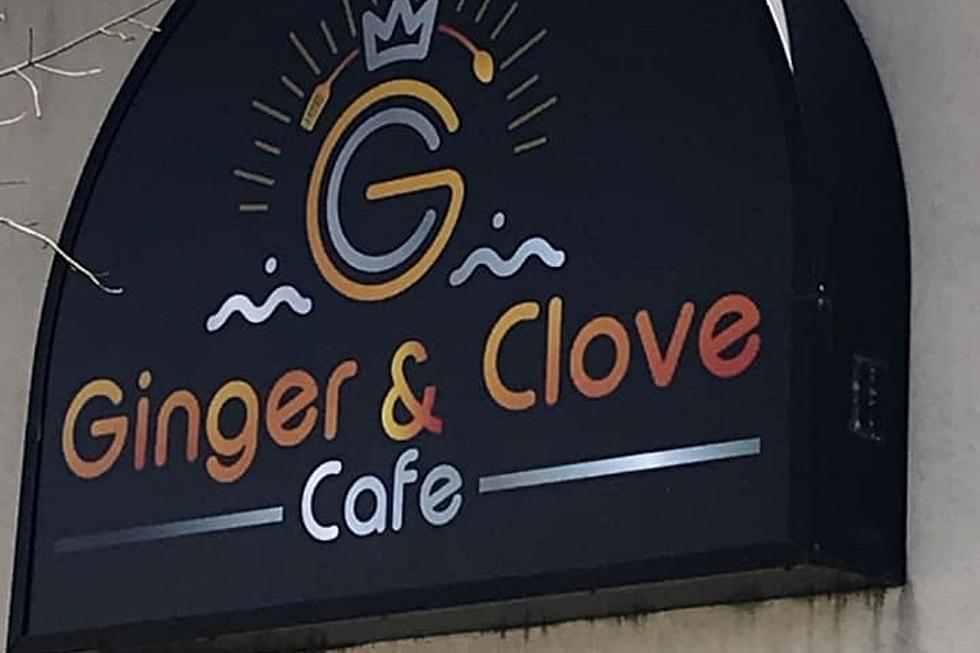 before checking into our AirBnB in Old Orchard Beach, ME.
After we all picked our rooms, we headed to the expo in Portland (held in the gym of U of So. Maine).
We were in and out in no time… not much interesting to buy. We just picked up our bibs and shirts (in addition to a shopping bag and a Dunkin Donuts gift card).
while our cheerleaders made signs.
and then we explored the race logistics (i.e. where to park on race morning).
By the time were were done, it was time for an early dinner. We parked in the waterfront area and had pizza (of course).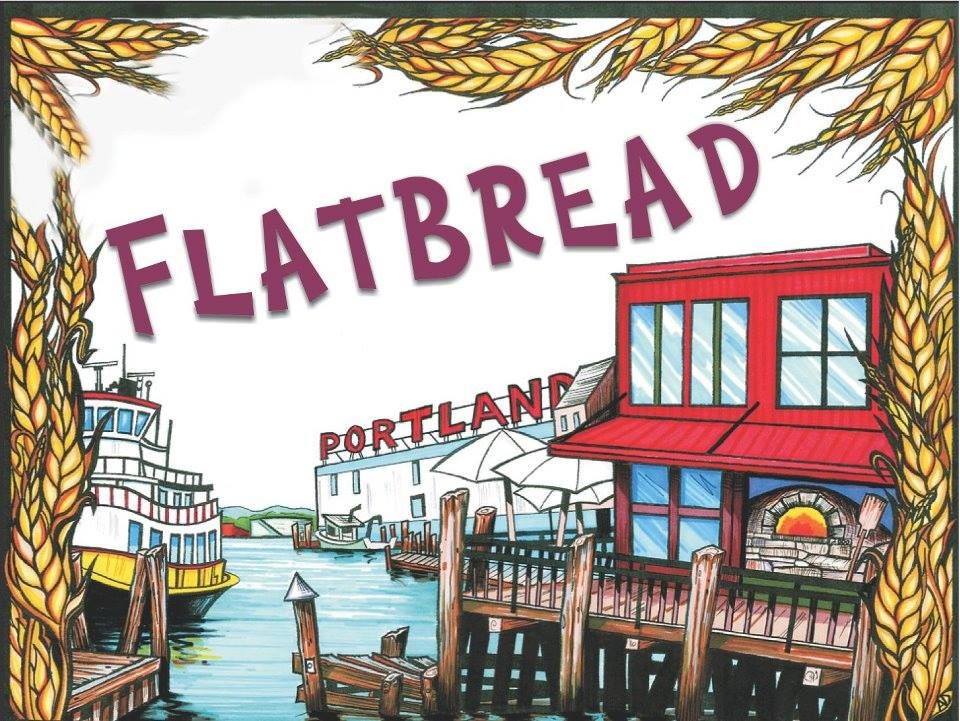 Coincidentally, two bloggers were also in Portland and we coordinated a very quick meet-up.
Finally we headed home, #flatmes were organized and we headed to bed early (though I never can sleep the night before a race.)
Race Day:
Sorry to be a broken record about not having a time goal. But my goal for races these days is to FINISH happy (that is not injured and ready to do another.) But if I had to guestimate my time, it would have been between 2:15 and 2:30.
Actually, even more important would be to run a smarter and less painful race than my last half marathon four weeks prior. Slower the first half so that I can enjoy the second of the race… (Spoiler alert: it didn't really happen.)
Video of the course: http://viewtherace.com/maine/maine-half-marathon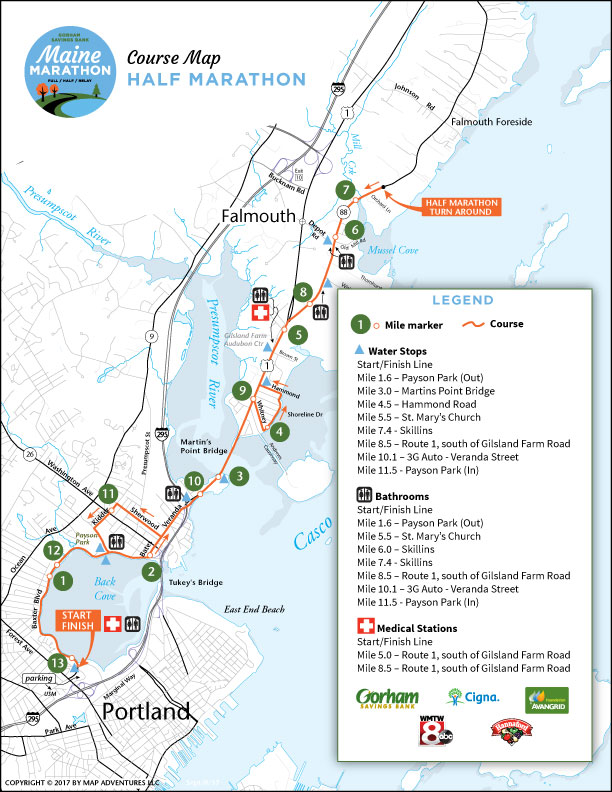 The race was advertised as follows:
The half marathon takes place alongside the Maine Marathon. Enjoy the Back Cove, views of Casco Bay and fall foliage along the out-and-back route. All three races are together for the first 6.5 miles before the half marathon heads back to Portland. The courses features a mixture of rolling hills and flat sections, but start and finish with two flat miles along Baxter Boulevard. (dirt path detour due to construction.)

The half marathon course is well supported with water stops with Gatorade (lemon-lime Endurance Formula) located approximately every two miles. 
One of my friends was running the 6 am early start marathon. Four Three of my friends were running the marathon relay and then three of us were running the half marathon.  Both races started at 7:45 am. Two others (as pictured above) were cheering us all on.
As you can imagine, coordinating the race logistics would be quite challenging.
To complicate things further, one of my friends had to leave before the race due to a death in the family. That meant that one of the relay runners had to run two legs rather than one (and change the leg that she originally planned to run.) Oy!
It did get sorted out and we all left for the race.  It wasn't far but what we didn't consider that there would be so much traffic.
We planned to park in the parking garage (as we did for the expo) but my car (the half marathoners and relay runner #1) wound up taking a detour and parking (maybe illegally) in a bank parking lot near the start.
We ran to bag check to get rid of a bag with warmer clothes for after the race.
Then we headed to the start line. (Unfortunately there wasn't enough time to coordinate meeting Deborah.)
My memory is a little vague but here's how I remember it:
Miles 1-3:
Bag pipes played to begin the race.  I lined up with my friends at the over 11 minute mile sign.  Since it was chip-timed, I really didn't care where I started.
I was cold so I kept on my gloves and throw-away jacket. The course started at Back Cove and we ran along a path that circled Casco Bay. Though it was very windy, the temps were perfect for running.
We almost immediately had to detour due to construction onto a dirt path.  It was so much narrower than the road we started on that we came to a complete stand still.
But I enjoyed the scenery and the dirt felt softer on my feet. I was happy so far.
The wind seemed to stop and I threw away my jacket.  The temps couldn't be more perfect.
I was determined NOT to start out as fast as my last half marathon so I walked a bit at the mile 1 sign and then again at the water stop around mile 2.
Eventually we ran over the Martin Point Bridge which was the beginning of the rolling hills that continued throughout the race.
There were pacers and I was ahead of the 2:15 runner until the second half of the race.
Miles 4-6
There were so many water stops during this race.. It seemed to be one almost every mile. I stopped at most of them to walk and ate my first GU at mile 4.
As you can see from the map, we ran inland for a bit but still the scenery was so pretty. And it warmed up enough to get rid of my gloves. And then the sun came out (glad to have those Goodrs.)
I unsuccessfully tried to spot my friend at the first relay exchange.
And around mile 6, we encountered the steepest hill.  As per usual, I walked/ran up ALL the hills. It has always worked for me and has enabled to run faster on the flat sections.
All the music especially the drummers helped me to forget about hills and enjoy my run.
Miles 7-9
Finally we got to the turn around..  This was a relief knowing that I was heading back. It also gave me to the opportunity to see any of my friends who were behind me.
The 2:15 passed me and I never saw her again.  But I never saw the 2:30 pacer so that was good news.
The monster hill turned into a downhill so I picked up some speed.
I was hoping that my new shoes would be miracle workers and I would have zero pain. Unfortunately that was not the case.  My lower back started to and continued to ache. My right bunion and left neuroma hurt on and off until the end of the race.
I don't regret wearing new shoes since my feet didn't hurt worse (and the pain disappeared as soon as I finished running.)
I continued to walk when necessary, especially at the water stops.  I ate a 2nd Gu around mile 8.
I was surprised at how much crowd support there was and volunteers supporting all the water stops.
Miles 10-13.1
The course was repeating itself with just a few changes. Instead of along the water, we ran through Payson Park.
It was still beautiful.. The sun was out and I was even getting warm. I rolled down my arm sleeves and covered my Garmin. I wasn't concerned one bit about my finish time. I was so ready to be done!
One last Gu for this road so that I wouldn't feel dizzy after the race (It worked, I think.)
Of course, it seemed like forever until I saw the finish line. But when I did, I sprinted (even though my legs started to cramp… OUCH!)
I crossed at 2:18:XX and I was very happy!!  And it was an awesome feeling to hear my friends cheering me on.
Post Race Activities:
After I got my medal and foil sheet, I went and got my bag since I was quite cold.
I also grabbed some snacks. There were cups of cookies, bars, fruit, chocolate milk, etc. Then I headed to the finish line to wait for the two other half marathoners.  I also found our Relay leg #1 runner.
As I mentioned, it was very windy and cold in the finish line area. I was glad that you didn't feel the wind on the course. We had quite a wait ahead of us so Sherry and I went to find the food trucks.  Instead of using our $3 coupon, we ordered hot chocolate but they ran out and we had to settle for coffee (that we waited 1/2 hour for)
Soon our Relay leg #2 runner finished and we all found a spot in the sun to wait and nervously track Deirdre, our marathoner. I finally was getting hungry and ate several slices of pizza among some other snacks..
It was not an easy course and especially the 2nd 13 miles but she finished and we were all crying happy tears.
While Deirdre was recovering, we tried to figure out when our last relay runner (who ran legs 3 & 4) would be finishing.
We timed it perfectly so that the other two relay runners could join her and cross the finish line holding hands.
I think I enjoyed cheering in our friends as much as running the race.
Some of us took advantage of the free massages provided (I did not but should have…)
Eventually we all headed home to relax, debrief,
shower and then head out to a celebratory meal (in walking distance from our house.)
Additional Race Reflections:
It was so fun to be out there and soaking up the racing atmosphere. It was even more fun to run a race with friends.
During the first half of the race, PR thoughts always run through my head.. but I knew that I had NOT trained well enough for that and just focused on finishing the race healthy.  I may never be that fast again…but the good news is that my finish time was was over 2 minutes faster than my last half marathon (and a more challenging course.)
There's still hope for this old broad.
More importantly, I felt fine the next day and ran Tues, Wed, Thurs, and Sat without any after effects.
Positives:
Part of a 4 day race-cation with friends.
Bay and Ocean views.
Easy Packet pick-up
Nice gender-specific long sleeved tech shirts
Post race refreshments – pizza, snacks
Food coupon for $3 for the food trucks and coupon for two free beers (though we used neither)
Crowd support along the course.
Friends cheering you on at the finish line
Music along the course (including bag pipes and drums)
Varied route – bridge, water route, neighborhoods
Pacers
Free Photos
Instant race results
Great swag for AG awards (pottery)
Nice medal provided to all runners.
Abundant water stops and porta-potties
Free massages offered.
Perfect weather
Plenty of free parking (lots and parking garage)
Negatives:
The course was long
Some early start marathoners went off course
Relay logistics were poorly managed
Cold and windy in the start/finish area
Would I recommend this race?
Yes. yes. For all the reasons mentioned above.
Final Stats:
Splits:
Walking definitely slowed down my pace. I already mentioned that things usually go downhill for me after mile 7…
My legs were more crampy after the race than usual. I attribute that to running those two 5ks and skipping those long runs (but sometimes fun trumps finish times). But it could have been that it was colder than I'm used to.
No award… I'm still in that age group where many runners are still very FAST.
All in all, I was happy with my results,
Next Up:
two 5ks …
followed by a 15k and another half marathon in November.