Racing, of course
and Non-Running Related (NRR):
Knitting
I started last month with this Ukraine-inspired hat… I have plans for some socks and mittens…
2. Succulents 
I started last year with many in the bay window of my living room
but now they are everywhere including my kitchen…
3. Live Flowers 
It's great that the ones at Trader Joe's are affordable and last a long time…
4. IZZE
I just got back into buying them again. You can find them at Target.
Mango and Blackberry are my favorite flavors…
If you wondering about its nutritional value:  IZZE Sparkling Juices are made with 70% fruit juice and a dash of sparkling water, with no sugar or preservatives added. IZZE sparkling blackberry juice beverage has 90 calories per eight-ounce can. It contains no fat and 0.3 grams of protein, and it also contains 18 grams of sugar. It also has 0.3 g of dietary fiber and low sodium. It is sweetened with fructose, a naturally occurring sugar.
I just think they taste good.
5. KODIAK CAKES OATMEAL
If you've read my blog, you know that oatmeal is my go to pre-race meal.  Well, I actually eat oatmeal EVERYDAY!!
I'm sure that most of you make your own oatmeal.  I admit that I'm lazy.  I eat TWO packages (400 calories, yup!!) every morning.
I vary the flavors and sometimes add raisins but chocolate chip is my favorite.
They even travel well.
and one more for good measure:
6. Alexa
I know I'm late to the party (any my hubby HATES it). I have one in the kitchen and one in the bedroom.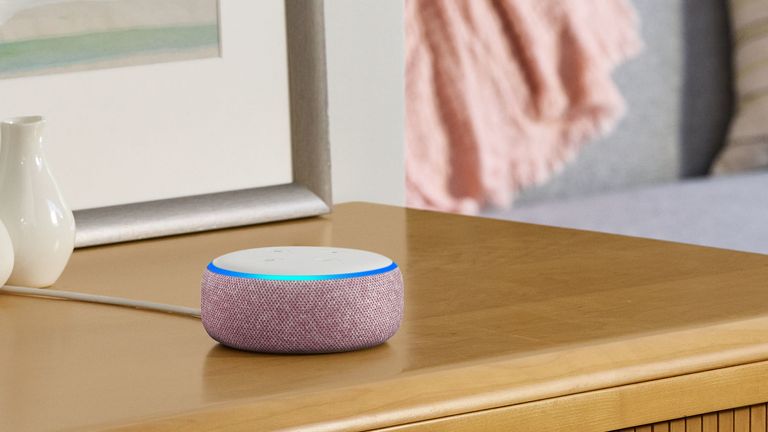 I love being able to have a candle or lamp automatically go on and off a certain times….
Happy Running! What are you loving lately? Please share.
---
It's Friday so I'm also linking up with bloggers, Me (My First 5K and More), Running With Attitude, Run Laugh Eat Pie, Runs with Pugs, and Zenaida!
So Join in!
And don't forget to link back to your hostesses and visit some other bloggers.
You are invited to the Inlinkz link party!