It's that time of the month…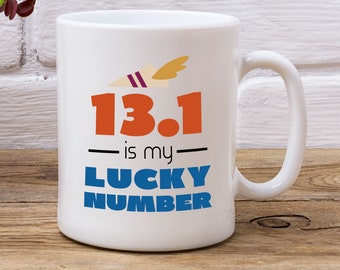 time to join up with Coco & Deborah
for their ultimate coffee date.
1. Over coffee… 
I'd tell you that I am so over winter.
I was getting used to those frigid temps.
But I think going on a vacation to a warmer climate made it even worse.
Because then my body had to start all over!!
2.Over coffee…
I'd tell you that after THREE half marathons in 5 weeks, I'm ready for a short break.
So of course, I signed up for races in March but shorter distances.  a 4 miler and a few 5 milers.
3.Over coffee…
I'd tell you that after my March break in half marathons, I'll be back out there. I signed up for one in April and then one in May.
Half Marathons a month apart are perfectly spaced out in my book. Do you agree?
4.Over coffee…
I'd tell you that speaking of half marathons, I did meet my 2:27 finish time goal (on my first try.).
But I believe that I was mistaken about qualifying for the 2023 NYC Half Marathon.
There is NO longer time qualifying standards for the NYC half marathon. Now you have to complete 4 put of 6 qualifying races in 2022 or pay to run the 2022 virtual Half Marathon.
Boo!
But I will be 70 by the date of the 2023 NYC Marathon and the 2023 Brooklyn Half Marathon.  The Brooklyn Half appears to use the same standards as for qualifying for the marathon….
5.Over coffee…
I'd tell you that the least favorite part of my Florida race-cation was the race.
Yes, the race! And I love racing.
In this case, too much time was spent driving to and from the race (more than 3 hours each way). Originally I planned to visit my sister-in-law and niece but they had recently moved. And it was the only time during the vacation that it rained.
I enjoyed the weather, the friend meet-ups and all the other non-race activities. Next time, I will find a race nearby to my friends or skip it totally.
Update: I registered for:
Happy Running! What's new with you?  Are you anxious to get rid of those winter layers?  How much time do you leave between half marathons? Any shorter races on your schedule that you are looking forward to?  Do you usually plan a big race during your vacation? Please share.
---
It's Friday so I'm also linking up with bloggers, Me (My First 5K and More), Running With Attitude, Run Laugh Eat Pie, Runs with Pugs, and Zenaida!
So Join in!
And don't forget to link back to your hostesses and visit some other bloggers.
https://fresh.inlinkz.com/js/widget/load.js?id=a8b40ada7693d64e5923