The CDPHP® Workforce Team Challenge is a 3.5-mile road race open to teams of employees from corporations, businesses, government agencies, educational institutions, not-for-profit corporations, and financial institutions. Participating companies, organizations, and agencies use the event as a platform to provide health and fitness opportunities in the workplace while promoting goodwill and camaraderie among their employees.
This race normally takes place in May at the Empire State Plaza in Albany on a similar course to the old Freihofer course. It sells out early with a cap of 10,000 runners.
At my former job, I ran this race once (in 2011), the only year I convinced them to have a team.  It was fun so I signed up to be part of a team at my new job five years ago. We didn't actually have enough runners for our own team so we partnered with UAlbany. I ran it with this team the last two years, as well.
I enjoyed it and it was a good way to get to know others where I work
So COVID happened and last year's race was cancelled.
This year, they scheduled it but postponed it from May until late August.
They also changed the venue.  No longer in the city of Albany but the course would be on the hills of Altamont. There would also be a staggered start and start an hour earlier:
5:30PM – Wave A (Males 24:30 and under)
5:40PM – Wave B (Females 28:00 and under)
5:50PM – Wave C
6:00PM – Wave D
6:10PM – Wave E
6:20PM – Wave F
Many post-COVID races have taken place here due to the openness of the start/finish area and the wide country roads.
I got an email at work that the team we had previously run with was not organizing a team. So instead we joined a new team (SUNY System Admin.) There would be about 25 of us (a few others opted to run the race virtually.)
Pre-Race Preparations and Activities:
If you read my blog, you know that I have a half marathon soon (on Sept. 4) and that I have been running a few shorter races on the weekend.
3.5 miles is an odd distance but with running mostly 3 miles on weekdays, it should not have been a stretch.
The last 3.5 race that I ran was this one back in May of 2019. My time was a PR but on a completely different course.
Last June I did run a 4 mile race on a similar course in Altamont.
I really had no goal but I assumed that my finish time would be somewhere between those two times.  Of course, weather could be a factor as well.
The predicted temp was 90 degrees with 90% humidity!!!!!!!!! Holy moley!
Race Day:
I was scheduled for wave C (5:50 pm).  But we were asked to arrive at 5 pm for a 5:10 group photo.
I was working from home that day so at least I would not have to decide what to wear in the morning and carry my clothes to work.  I did not know if we would have team shirts but I wore purple as I did the other years since UAlbany colors are purple and gold.
I also had to remember to bring a cup to fill up at the water stops (a COVID restriction).
Another issue was fueling. When and what do you eat for a race that starts at 5:50 pm?
So when I finished work at 4pm, I ate a protein bar and a banana and hoped that would be enough.
I doubted that there would be 10,000 racers but still, I left early in order to get parking.
We were emailed a map as to where to meet the team captain and get our bib and shirt.
Even with the map, I wandered around and had difficulty finding my group. I eventually did find them at the farthest point from the parking lot. They picked that spot because it was close to the start. I was now already sweaty.  Not a good sign.
Too far a walk to return to my car so I just hung out with the group (many of whom I was meeting for the first time).
We gathered for a picture and then waited to be called to the start line.
One of my co-workers is very fast so he started with the first group. We walked slowly to the start as to catch him going by.
Below is the published course map: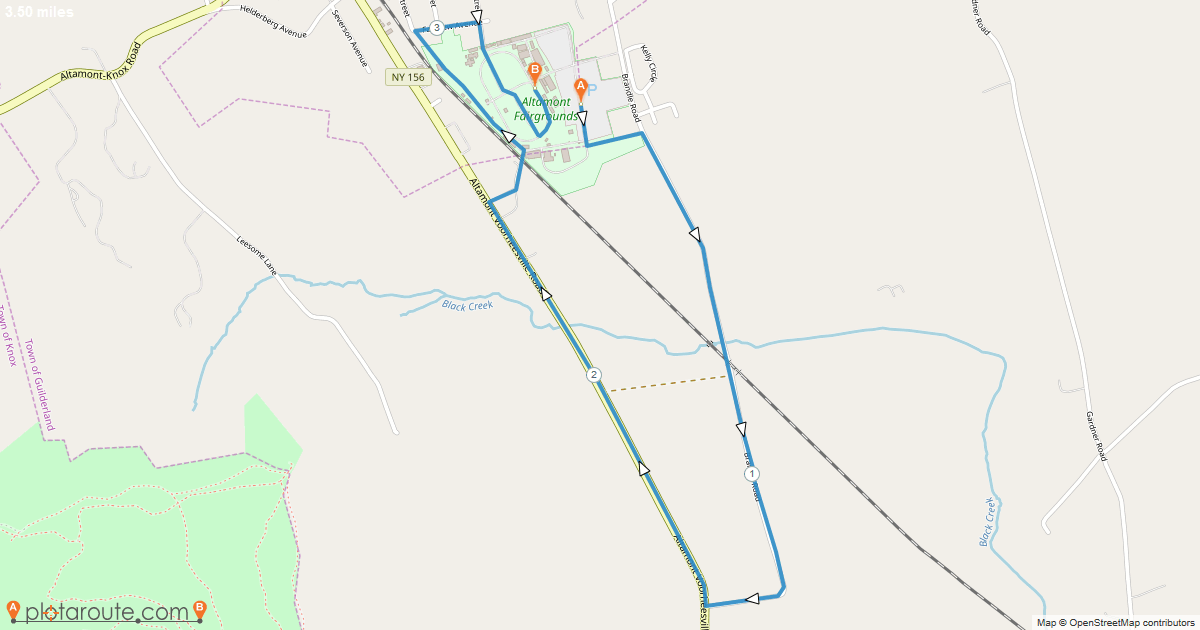 And the elevation chart:
Mile 1:
As you see from the elevation chart above, the first mile has some downhills. I needed to remember to start out slow so I would have energy to climb the hills later.
Plus I was sweaty before I even started to run.
Luis, my co-worker, wanted us to run together. He said that I would keep him slower at the beginning. I'm faster than him so I'm not sure how I should have taken that comment. But I said that we could try it and see how it goes.
I think we were neck and neck the first mile.  It was very hot so I tried to run slower and it wasn't hilly yet…
But the sun was getting lower in the sky and so you were running most of the race with the sun in your face (and zero shade).  I wore my favorite Goodr sunglasses but there was a black spot in the middle of one lens (so annoying that I kept taking them on and off.)
Mile 2:
During this mile, the climb started.  And so did my walking.  Luis continued to run. He got ahead when I walked but I quickly caught up when I ran.
We were asked to carry our own water or bring a cup to re-fill at the water stop. I was assuming there would be one at least at the half way point.
Nope… no sign.  I was dying of thirst but continued to drag myself along.
At least with running along country roads, the scenery was pretty.
Mile 3-3.5:
We continued with rolling hills. I ran a little, walked a lot.  When I ran, I tried to run at a decent pace.
Everyone was so sweaty. It looked like the runners had gone swimming.
Finally around mile 2.75, there was a water stop and they provided cups of water (WTH?)  I drank two and walked for awhile.
I would see Luis ahead and finally he had slowed to a shuffle.
I managed to pass him (and asked him if he was ok. He responded HOT!).
The end was kinda a blur.  I remember someone spraying us with a hose. That was so needed.
There was somewhat of a downhill toward the end. I just wanted to finish at this point. We entered the fair grounds and I passed my friends volunteering at the results booth. They cheered me on.
I walked several a few more times after I passed them so I could sprint across the finish line as they called my name.
Post Race Activities:
I got a bottle of water and grabbed some food.
Two of my running friends were volunteering at the results table so I headed there to check out my time and to make plans for dinner after.
Then I walked all the way back to my car to change my shirt and shoes.  On the way, I saw that they were giving out popsicles to the finishers.  I grabbed one!!
After changing into flip flops, I hiked back to hang out with my friends and to cheer the other runners to the finish line. Despite the heat, everyone was enthusiastic and encouraging.  That's what I love about racing!!
Additional Race Reflections:
I'm sure this course and date were temporary and will go back to May. Hopefully more runners will participate next year as well. (less than 1K this compared to 10K in previous years).
You can't do anything about the weather, so I'm happy to have taken it slow and I was feeling ok (and just sweaty) after the race.
Positives:
Safety restrictions in place (outdoors, staggered starts, post-race refreshments in a bag).
Ample parking.
Well marked course.
Lots of familiar faces.
Interesting course.
Friendly volunteers.
Popsicles.
Team tee shirt contest.
Team atmosphere.
A real race.
Negatives:
Hilly course
No shade
Water stop (at mile 2.75?)
HOT, HUMID weather conditions
Post-race refreshments (COVID?)
Would I recommend this race?
Yes.
It was well-organized. It will be even more fun when there are no COVID restrictions and it is scheduled in May on the original course. It's a good way interact with fellow workers and meet workers that run whom you didn't know before.
Final Stats:
This chart shows how often I walked after mile 1:
Next Up:
Half marathon #3 for 2021:
I was hoping that I'd be better trained for this one…but it's hard in the summer. The course, for once, is not supposed to be hilly and a cool down was predicted for the weather 🙂
However, I'm just happy that races are happening again and I am healthy enough to run them.
---
It's Tuesday so don't forget to link up with these wonderful ladies:  Zenaida and Kim (Kooky Runner).
---
I'm also linking up here:
with co-hosts Coach Debbie Runs, Confessions of a Mother Runner, Mile by Mile, Runs with Pugs, and Laura Norris Running.
Happy Running! Ever participate in a team race?