It's Friday so I'm linking up with Running on Happy & Fairytales and Fitness for the Friday Five 2.0 linkup! Join in! Don't forget to link back to your hostesses and visit some other bloggers.
Since I am currently in France (and hopefully doing some running), my topic for today is:  Five Tips for Running in a Foreign Country
1.Download maps.me
maps.me allows you to download maps for offline use – perfect for those trips where your phone stays has to stay in airplane mode. You can even mark places on the map and pull up directions to them later while you're offline. On the map, note street names surrounding where you're staying and major landmarks nearby so you can get back to where you started even if your language skills are limited.
In addition to maps.me, you can take screen shots of the map itself to save to your phone, and step-by-step directions of the route you're trying to run – just in case the app won't open or in case something else goes wrong with it or especially if WiFi access is limited.
2.Carry something with the address of where you're staying on it.
Whether you're staying in a hotel or an AirBNB, grab a card or key that's imprinted with the building's name and address. (Or just add this info to your phone). Even if you're limited in your foreign language capability, you can show this to a friendly passer-by so that they can help you if you're lost.
3.Follow an out and back route
Keep it simple.  An out and back route leaves little room to get lost, since you're following a straight line. I don't know about you but I am directionally-challenged so I easily get lost (even on an out and bar route. LOL)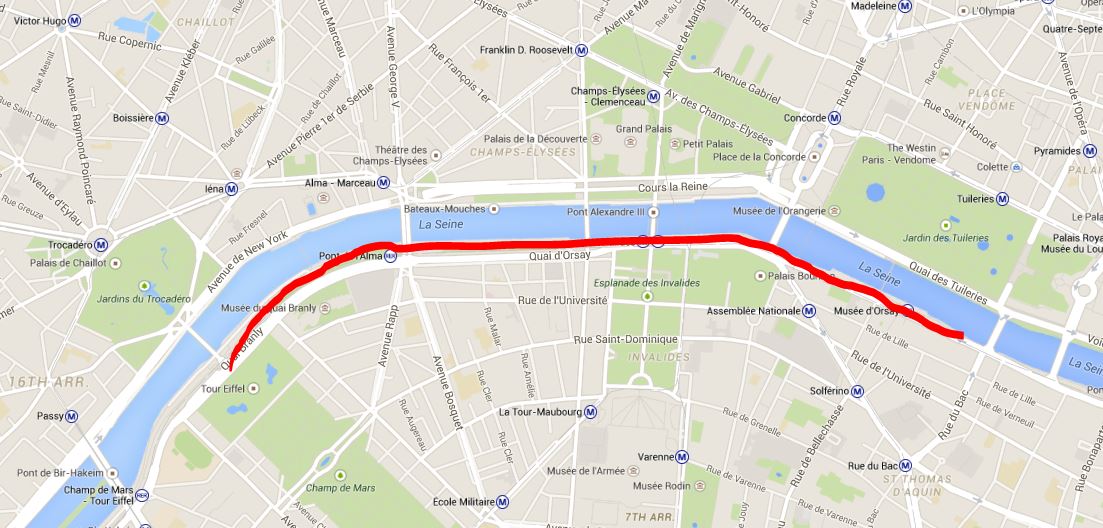 4.Do your research beforehand.
Chances are, runners before you have been to the city you're staying in and have suggestions for running routes. Do a little Googling before you leave the your home or check out routes on Map My Run, and bookmark any routes that you want to try.
You may also want to ask locals or the hotel staff about good running routes. Take their suggestions, and then back them up with your own maps, step-by-step directions, and screenshots.
I also recommend taking a professionally-led running tour.  There usually several companies that offer them in larger cities. They may be expensive but I think they are totally worth it.  You get to run and learn about the city while you are running.
5.Run without headphones … but take cash and a credit card with you.
Not only is it a safety practice to run without headphones (you can hear cars and horns, etc.) but it also helps you pay more attention to your surroundings.
You should also have some local currency on you in case you need to hail a taxi. If you need to stop and purchase food or water, you may want to use your credit card instead of cash.
I will probably have a lot more suggestions when I return from my vacation…so stay tuned.
Happy Running! Have you eve run in a foreign country? If so, any other tips that you can add?