Monday – I was supposed to have jury duty but I didn't have to appear today. So I was able to attend Week 9 of the Freihofer Training Challenge group run. Being a taper week for me and having run 12 miles in the previous two days, I hesitated going and definitely about doing the Advanced speed workout. So I went and ran with the beginner group. A slow easy 3.5 miles. Just perfect. And I got to run and chat with a friend Denise who has been injured and I haven't seen in ages.
Tuesday -Again I didn't have to report for jury duty. So I was able to play tennis after work.  Rest day for running (after running 3 days in a row and besides it was raining. My tennis lessons over vacation must have helped but we won both sets.
Wednesday – Finally reported for jury duty. I did take a long walk to the court instead of paying for parking or taking the bus. Not selected as a juror because I asked to be dismissed (chose to report again in Dec.) But no running again due to a hair appointment.
Thursday – Back at work and because I was in town, I had signed up with my co-workers (as I did last year) to participate in the Workforce Challenge. Ten thousand runners in a 3.5 mile race downtown.  Crazy, right with a half marathon in two days!? So to make sure that I didn't race, I didn't wear my watch.  And I met someday who works upstairs from me who wanted a running partner to get her through the race. She's much slower than me so it was perfect. We chatted and chatted and dodged the walkers. I may have finished 10 minutes slower than last year but who cares?
Friday – Took the bus to NYC with my running buddy Sue and subwayed to Brooklyn to check into our hotel, go to the expo and get ready for race day. That included a delicious pasta dinner in Coney Island.
Saturday – Race Day. Brooklyn Half Marathon. I had been looking forward to this race for years. Not as a goal race but for the experience. Running around Prospect Park and finishing at Coney Island. What was not in the plan was the RAIN!! Cold pouring rain and wind. It was so bad that Sue quit after mile 5 and took the train home. I persevered and finished. The last 4 miles were painful but I didn't succumb to hyperthermia.
Alone in the city on a rainy day so I opted to have a nice lunch and go to the movies.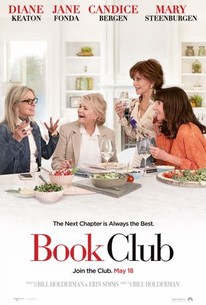 Sunday – Rest Day. We were hoping for boating weather but the nope, rainy  Instead we did go out to a nice brunch to celebrate both of our May birthdays (and both qualifying for Medicare.)
This Coming Week –
Monday –  train to NYC for work, 4 miles 
Tuesday – rest day
Wednesday – 3 miles or Al Goldstein 5k (in Brooklyn)
Thursday – 3 miles
Friday – rest day. train home
Saturday –  6 miles
Sunday – rest day, boating?
Please link up for the Weekly Wrap hosted by these wonderful bloggers Holly @ HoHoRuns and Wendy @ Taking the Long Way Home
Happy Running! How is your running going? What's new with you? Anyone ever have jury duty?  What about running a big race in the rain?