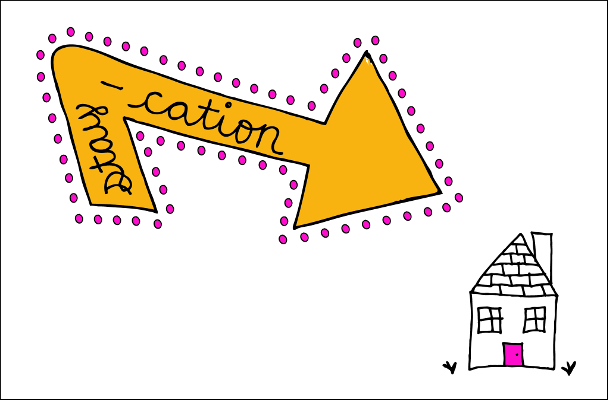 In a previous post, I mentioned that I was busier on vacation than when I worked.
Well, eventually things calmed down.  I was determined to relax a bit before returning to work.
Day 5:
The day started with a cold 5 mile run with Barbara (who motivated to up my pace) on the paved rail trail.
Afterward, I went shopping and bought myself some toys:  wool, a puzzle and some coloring books and stayed home for the evening.
Day 6:
Since the weather was nasty, I stayed home and cleaned out the refrigerator, started knitting a lace infinity scarf, started my puzzle and did some coloring.  In fact, I didn't get dressed until it was time to leave to play tennis.  Staying home to me  is very strange but it felt therapeutic.
Day 7:
I did a lot more knitting while waiting for my car to be done and then ran 5 miles on a surprisingly clear bike path.  Afterwards, I walked around the mall and bought things that I didn't really need but bought cause they were on sale.  (Does anyone else do that?)  I was planning on either yoga or a movie but decided to stay home for the 2nd night this week.  (Am I becoming a homebody?)
Day 8:
Another day of cleaning and playing with my new toys.
But since it was New Year's Eve, my hubby & I went out to dinner and then to a movie (Spotlight).  I stayed up until midnight (cause I always do) watching TV and drinking eggnog.
Day 9:
I spent a lazy morning and then ran a (free) 3.5 mile race which started at noon. I saw a lot of runners that I knew and it was fun.
After the race, I decided to run some more… it was Friday and I was on vacation.  What else would I do?
I ran around campus and even discovered a new trail.
Even saw my first snowflakes.
Afterwards, I did some errands and then went out to play mah jongg.
Ok,  so this day was not so restful.
Day 10:
Lot's of cooking then errands and then yes, relaxing!!! But in the evening, my hubby wanted to go see a movie and so we did.   I wouldn't recommend The Hateful Eight unless you like lots of blood and gore!!
Day 11:
My last day of vacation and a long run.  I decided to go to the Corning Bike Trail since I hadn't run there in a while. Unfortunately, the weather turned colder but it was still bearable considering what is predicted for the next few days.
I had planned on 5.5 miles before meeting Judy but I was early so I ran 6 miles,
Then I ran 3.5 miles with Judy starting in the opposite direction.
Then ran another .5 miles for a whopping total of 10 miles.
And so it was over.
This is my only stay-cation of the year.
I take days off during the year but  it's always to go somewhere or do something.
Happy Running! Do you take stay-cations?  Or do you take off work to go away?