In celebrating tomorrow's International Women's Day, our topic today is to discuss those women athletes whom we admire.
I decided, although I admire many female athletes, to focus on "older" women runners:
So my first pick would be Joan Benoit Samuelson. First women's Olympic Games marathon champion.
If you have never watched this video, you must (with tissues nearby): Joan Benoit 1984
Joan qualified for the race 2 weeks after having knee surgery!!!
I actually met her a few years ago at the Freihofer Run for Women Expo. (I even got her autograph.)
I was also lucky enough to run with her when she came to Albany, NY back in 2012 to premiere her movie.
My second pick may not be someone everyone knows. She is not a former Olympian but she has also become one of my idol – Jeannie Rice.


This lady is 75 years old has been running for 40 years without a single injury. She holds the world and/or national record at every distance. (She just finished the Tokyo Marathon in 3:30!!)
She has run over 150 marathons and still runs at least 11-12 miles each day (6-8 marathons a year.)
If you have time, listen to her interview on this podcast and read her advice here.
I'd love to meet her sometime when I'm in Naples, FL.
Both of these older runners have not let age hold them back.  Obviously they have native ability but we know that just gets you so far.  I'd love to run with either one and hopefully their zest for life and running would rub off on me.
My third pick is Harriet Thompson. She was a cancer survivor who started to run marathons when she was 76 and ran the fastest time in a marathon for a woman over 90.
Unfortunately, she died at age 94 from a fall down a flight of steps while she was delivering birthday gifts at her retirement community.
Number 4: Julia Hawkins. Imagine starting to run at age 100!!  That's exactly what Julia did and she has set many world records in her age group.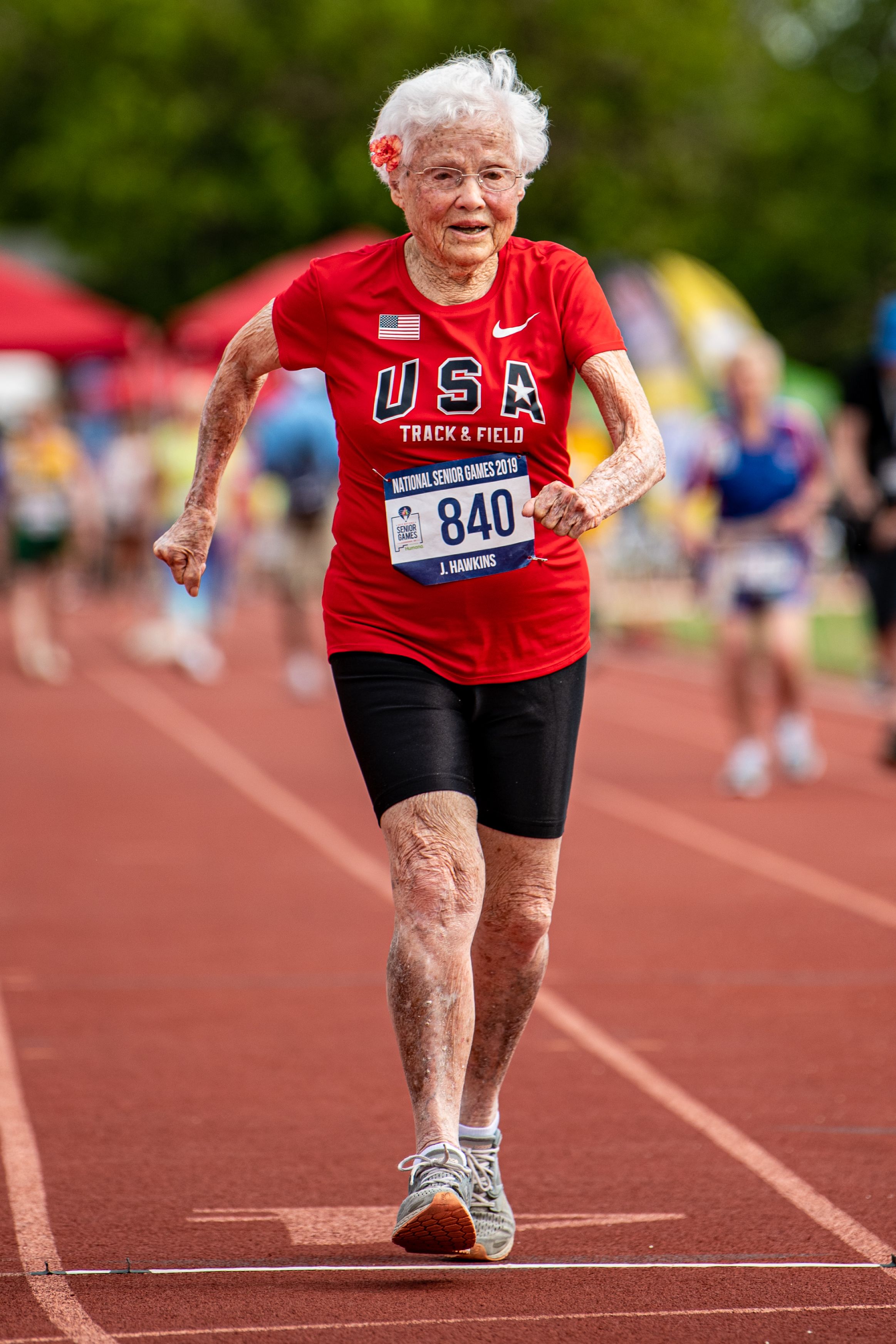 She is currently 106 and continues to run.
Of course I must add as number 5, my new hero, Betty Lindberg:
You can listen to her story on Ali's podcast here.
Last but not least is Kathrine Switzer.  She is most well known for her famous run in the Boston Marathon in 1967. At the time, women were barred from competing in the race, so Switzer signed up under the name K.V. Switzer and she managed to complete the entire distance, even though the race director tried to pull her off the course.
And now, at 76 years old, she is still running and inspiring women (including me) everywhere.
Happy Running! So which women athletes (or runners) do you admire? Please share.
---
Since today is Tuesday, I'm linking up with Zenaida and Kim (Kooky Runner).
---
I'm also linking up here:
with co-hosts Coach Debbie Runs, Confessions of a Mother Runner, Mile by Mile, Runs with Pugs, and Laura Norris Running.