We started planning this weekend a year ago. I can't believe it's here already!!
Another get-away with 9 of my running friends. (It's our 6th trip together.)  I think we even have more fun each time.
Last Week:
Sunday – Boating Sunday was canceled again… Chilly and rain predicted.
For the 3rd week in a row I drove to Vischer Ferry Preserve.  I ran on a different rail (actually a towpath) than during my previous visits.  The weather was perfect and it didn't rain. In fact, I was overdressed (amnesia on how to dress with it's in the 50's).
I ended my run again at the Country Store… with a delicious maple latte and pumpkin scone (sorry no pic of my food).
In the evening, I met one of our running friends who had moved away (but was visiting) for dinner.  It was great to catch up.
Monday – #nevermissamonday. I don't usually like to run 3 days in a row but the weather was lovely so I snuck out at lunch.
Tuesday – A before work run today… it's been a while. But I had some extra time in the morning.
Wednesday – I had scheduled a Rest Day after running several days in a row. But one of my running friends (who was running the marathon) asked me to run with her. (That's what friends are for…). So I met her for a few on the rail trail after work (besides the 5k race they all were easy runs.)
Afterward, as planned, I did meet my BFF after work for a long walk.
Thursday – I had planned to squeeze my last run in during lunch. But our running group was busy getting ready for the weekend so we cancelled our after work trail walk.
Instead I was able to drive to do a short run to test out these new babies.
My friends from Florida were in town escaping the storm, so I was able to visit with them too.
Friday – Another rest day!! To pack… It's so hard to know what to wear in the early Fall… But the only important thing was my race outfit:
Saturday – In several cars,10 of us all headed to Maine. We stopped for lunch in Hampton, NH, continued on to our AirBnB in Old Orchard Beach, ME then visited the expo in Portland, ME, checked out the race logistics, carb loaded and finally returned home to get ready for the big race the next morning. (Pics on IG)
Sunday – Maine Half Marathon. I ran the half marathon with two of my friends (and Deborah). One of my friends ran the full marathon and four of my friends ran the marathon relay.  Two just spectated. So it was quite a full day for everyone.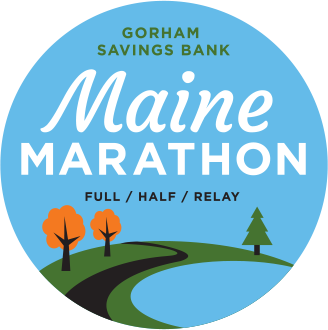 Pics on IG. Recap coming soon!
This Coming Week on the Run– 
Monday –  sunrise walk, explore Old Orchard Beach and Portland ME
Tuesday – sunrise run, drive home
Wednesday – run
Thursday – run, trails
Friday – rest day, mah jongg
Saturday – Long Run
Sunday –  volunteer at the Mohawk-Hudson Half and Full Marathons
This Coming Week on the Blog – 
Tuesday – Barn to Bridge 5k Race Recap
Friday – Ultimate Coffee Date
---
I am linking up with Kim and Deborah for
I encourage you to do the same. Grab the graphic, drop your link on the host blogs and play along! Please be sure to always comment on the HOST's blogs, as well as visit and comment on as many other blogs as you can.
Happy Running! How is your running going? Any races run or planned? Has the weather been fall-like where you live? Of course, thinking about those in the path of the hurricane.  Hope everyone is safe!!!! Please share.