The Tuesday Topic this week is: Six Favorites from 2020
2020 was an interesting year, filled up ups and downs. Maybe more downs than ups but still it's a great idea to focus on the positives.
So here are my Six Fitness-Related Favorites:
1.Favorite In-Person Race – ZOOMA Bermuda
I did run a few others and I almost picked the Polar Cap Run (dedicated to my friend who died in 2020) because I already gave this race, my BEST OF Award. But seriously, a race with ocean views, great swag and sharing it with some awesome people? No Brainer.
2.Favorite Virtual Race – Freihofer's Run for Women
I have run this race for the past 13 years and it is my favorite race of the year.  Unfortunately in 2020, it went virtual but I was lucky enough to have company (even though we ran it in four different locations.)
3.Favorite Running Route – Zim Smith Bike Path
It's flat, scenic, long enough even for Marathon training and most importantly, we park at Leah's Cakery so we can enjoy a delicious brunch post-run.
4.Favorite New Running Gear – Knock-Off Thera Gun
I think my hubby may use more than me, but it helped immensely when I strained my SI joint and with any other aches and pains, as well. And it wasn't expensive.  Check them out on Amazon.
5.Favorite Hike – Hadley Mountain
It was a challenging hike but worth it for the views of the Fall foliage. And it was my first Fire Tower hike.  I was hooked and hope to climb more towers in 2021.
6.Favorite Binge-Worthy TV Series – Schitt's Creek
I loved everything about this series and was hooked immediately.  Of course, it was fitness-related.
I mean Alexis was a runner (and she had adorable running outfits).
Remember when she learned to ride a bike and then taught David?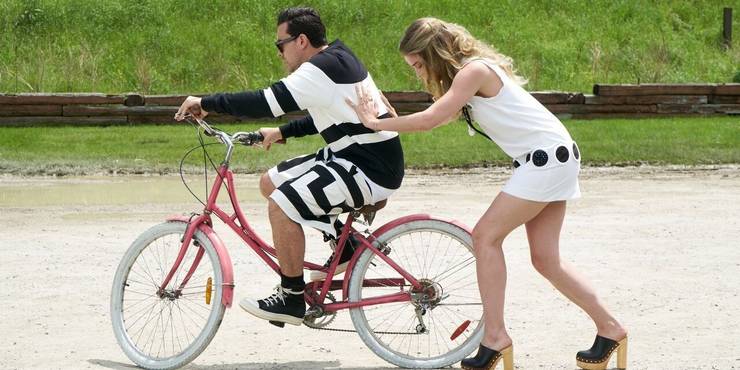 and David's yoga experience…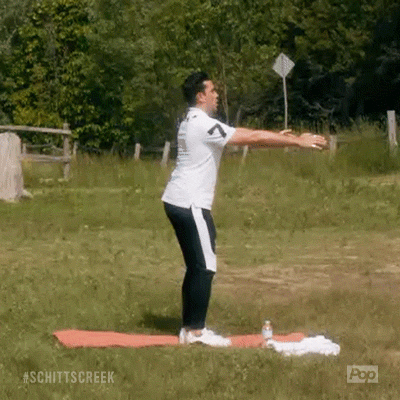 and finally the big hike and Patrick's proposal:
---
I'm  linking up with Zenaida and Kim (Kooky Runner) and you should too.
---
I'm also linking up here:
with co-hosts Coach Debbie Runs, Confessions of a Mother Runner, Mile by Mile, Runs with Pugs, and Laura Norris Running.
Happy Running! What are some of your favorites from 2020? Please share.