It's Friday so I'm linking up with Fairytales and Fitness for the Friday Five linkup! Join in! Don't forget to link back to your hostess and visit some other bloggers.
If you follow me, you probably know that I love to race and am a big proponent of signing up for lots of races. I posted about this last Friday.
My FTC coach tells me all the time that I race too much.  "Just pick a goal race and train for it," he says.
My topic for today is: The Downside of Frequent Racing
1. Money
It costs a lot money to race all the time. Money that may be better spent on other things (like a race-cation, pair of shoes, etc. even non-running related items)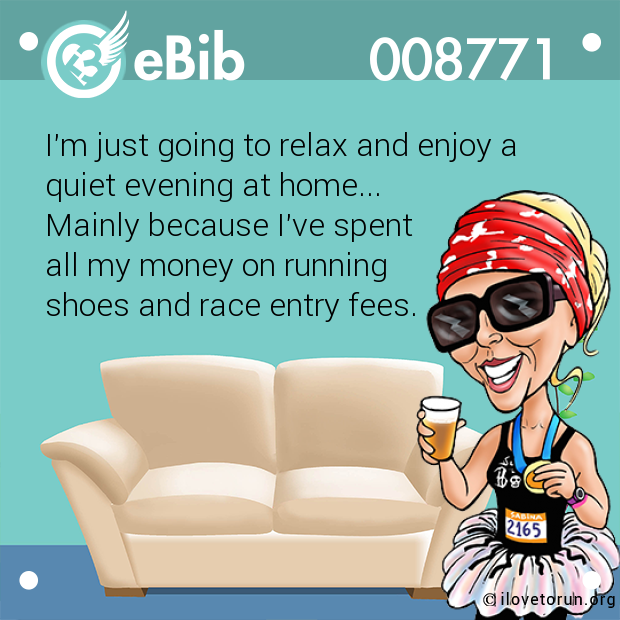 2. Scheduling
You can run any time and anywhere. But when you sign up for a race, you are locked into the day and time of that race. You may have to forget that you have family and friends.
3. Weather Conditions
Yes, you wind up running in the rain or snow or sub-zero conditions.
If it weren't for the race, you may run indoors, later in the day or on different day.
4. Injuries
Of course, if you are injured or feel that you may be injured, you might rest for a few days or run easy.  Not if you have registered for a race. You go out there and run. And if you competitive like me, you race it.
The consequences could be making your injury worse and being forced to DNS an important race.
5. Training for Long Races
If you run long races, your training plan usually includes a long run each week. These runs should be at an easy pace.  Running shorter races on the weekend does not allow this to happen.  Yes, you can race (as I do) and add on miles before or after the race.
But it probably doesn't prepare for race day as well as if you do those LSD runs.
Happy Running! Do you race frequently? Why or why not?