Believe it or not, when the Olympics are on TV, I prefer to watch gymnastics and swimming.
But this year, as a runner, I decided to watch the track events on the Olympic Trials. (Even you go to bed early, you could have watched them all on YouTube.)
And they sure did not disappoint.
Now I am even more excited for the Olympics.
Here are some of the things that stood out for me:
1. The Heat.
Yikes. 100 degrees temps. Many events postponed to earlier when the temps were cooler.
However, the women's 5000m final did go off in 94 degree heat.
Um, 50 degrees is my ideal temp for running.
Kudos to those runners for running in these temps and doing so well.
2. Longevity
Allyson Felix made her fifth Olympics team. What an amazing career she has had (and two kids along the way.)
She is an inspiring woman runner.  Will she retire or go for #6?
3. New Roles
Former 2008 and 2021 Olympian, Kara Goucher did not compete but instead she was a commentator for NBC.
And she was great. I really enjoyed her intelligent and knowledgeable remarks.
4. Good/Bad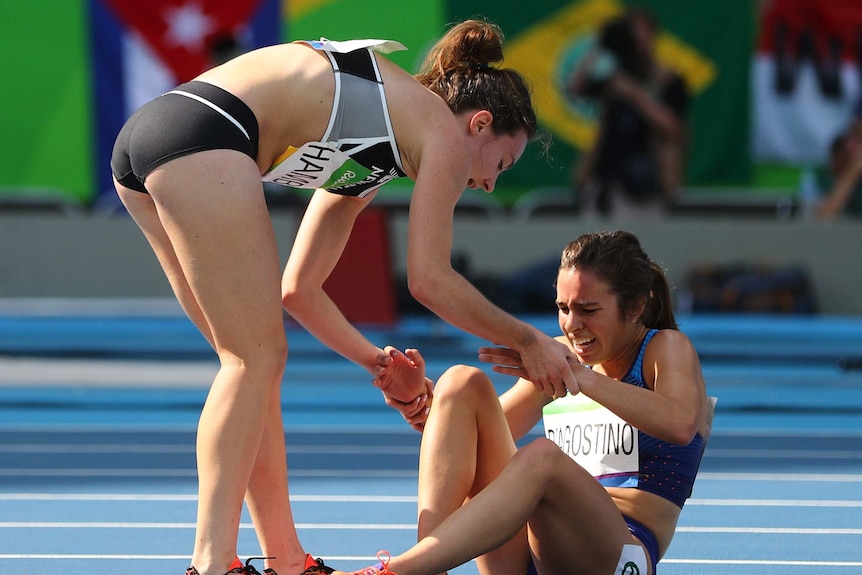 The Good: Abby Cooper ran the Olympic Standard in 5000m in her comeback (Remember her 2016 collision and subsequent knee surgery.)
The Bad: The next day Abby only came in 4th and does not get an Olympic berth in the 5000m.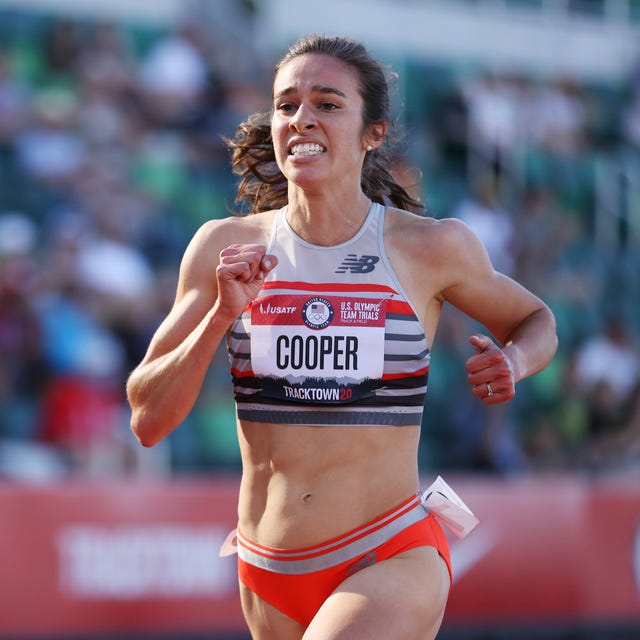 5. Sad News.
Sha'Carri Richardson won the 100m.
Then she failed a drug test (for marijuana) and will not be able to compete in the Olympics.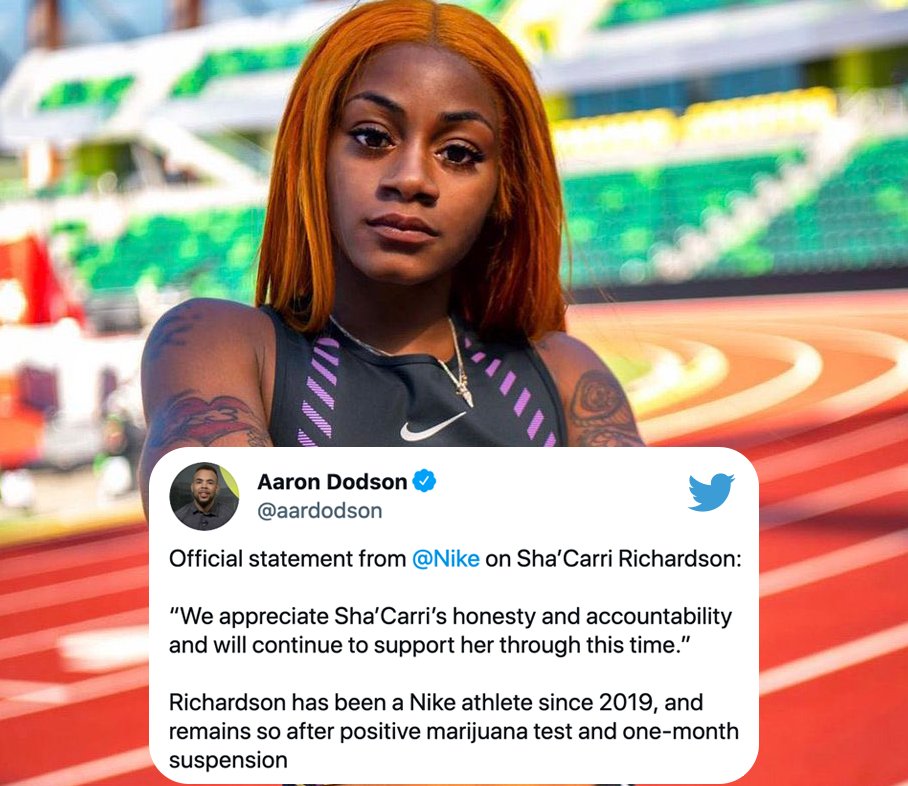 One extra – Fashion:
Emily Sisson had to drop out of the Marathon trials but redeemed herself winning the 10,000m wearing a pair of her husband's Goodrs. (My favorite sunglasses).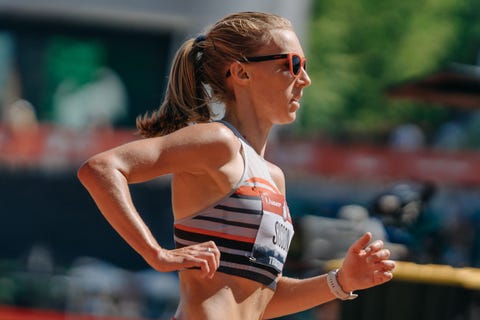 Christina Clemons made her first Olympic team in the 100m Hurdles and wore a pair of Doritos earrings. (I like Doritos too)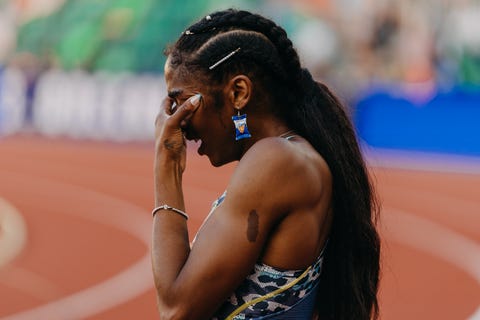 Happy Running! Did you watch the Olympic Trials? If so, what did you enjoy most??  Please share.
---
Welcome to Fit Friday Five! Please join the hosts Me (My First 5K and More), Running With Attitude, Run Laugh Eat Pie, Runs with Pugs, and Zenaida
and add your link below:
You are invited to the Inlinkz link party!