Every Wednesday, the Deb from Deb Runs will be providing a word about which to blog. Kind of like a nice little blog prompt. Posts can be fitness or health related, but don't have to be, so really anyone can play along. Just be sure to link up with InLinkz on Deb's main post, and share the love by reading and commenting on other's participant's posts.
Today's word is ENCOURAGE.
What does it mean to "encourage?"
to give support, confidence, or hope to (someone).
to give support and advice to (someone) so that they will do or continue to do something.
to help or stimulate (an activity) to develop.
This easily applies to running.  We can encourage others to become runners, to complete their first 5k, to run faster or to run farther.
I am always looking for opportunities to encourage/mentors other runners.  It may be due to the fact that I was a teacher for so many years and that I think running is a great thing.
There's the STEM (domestic violence survivors) program which I have been active in.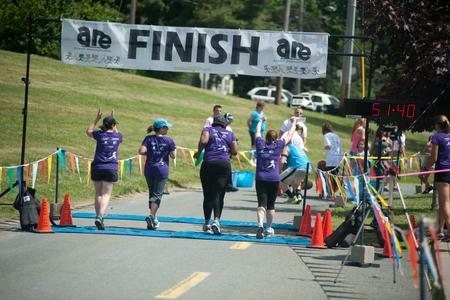 and GOTR (for girls in grades 3-5) where I have been a running buddy.
I've also mentored SRMs (Strong Running Mamas), a beginning runner's group.
Even when I run with a friend, I try to be encouraging.
However, I think encouraging others is easier than encouraging yourself.
I think we tend to expect a lot of ourselves and we are also over critical of our performances….
"I should have run faster."
"Why did I start out so fast"
Why did I walk up all those hills?"
 What can't I finish under XXX?
"I'll never be that fast."
"I'm so slow. No one will want to run with me."
"Why am I always injured?"
Will I ever win an age group award?"
Have you ever said to yourself any of the above?
Happy Running! How do you encourage others?  Do you encourage yourself?